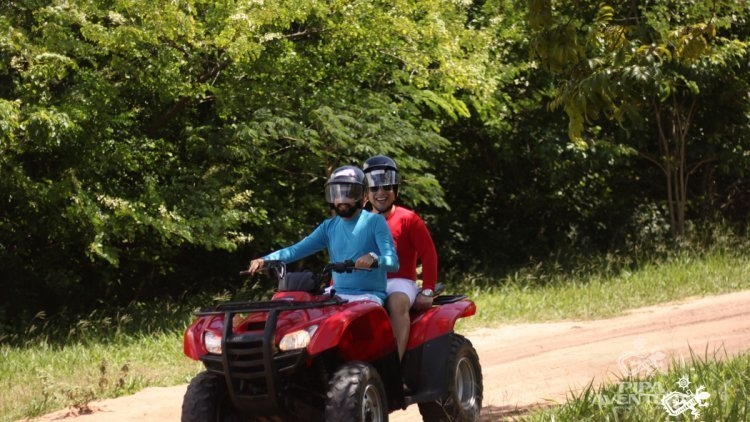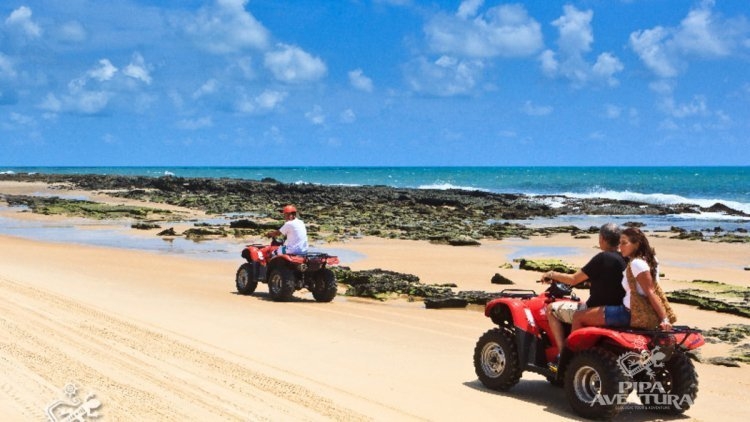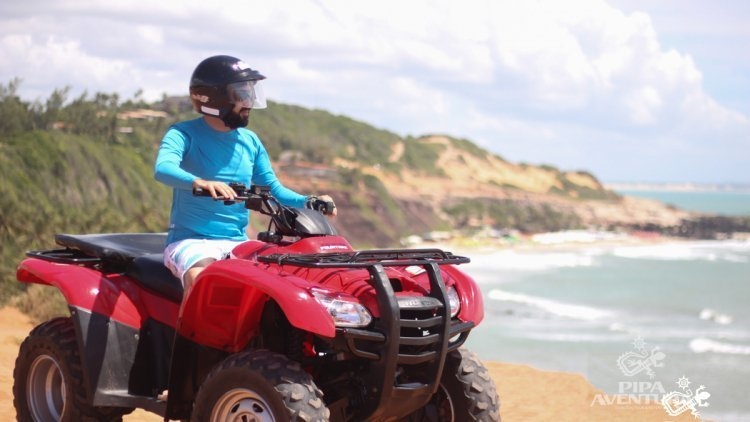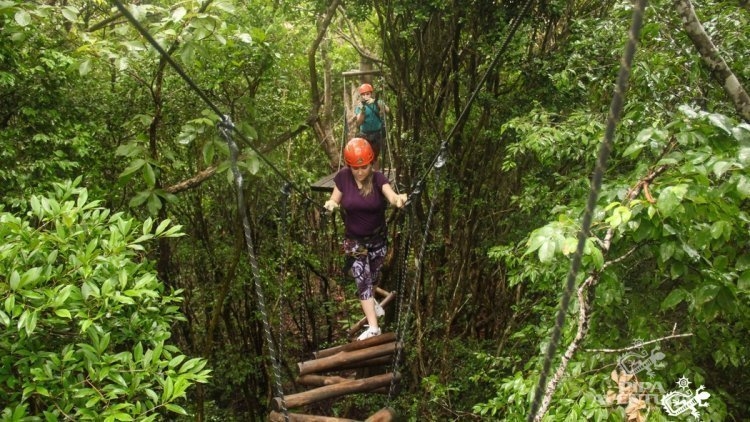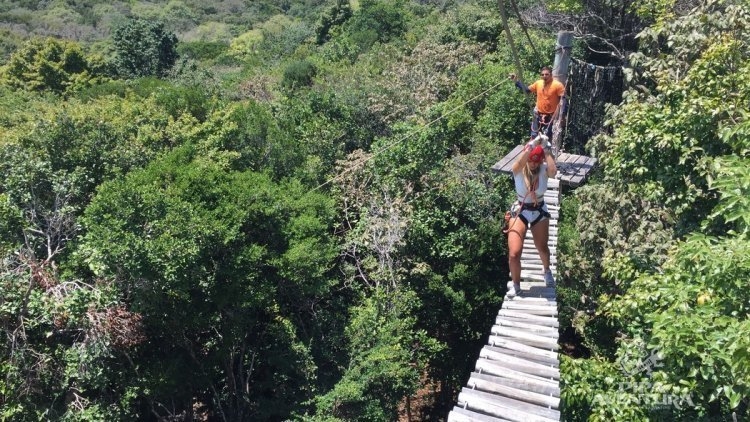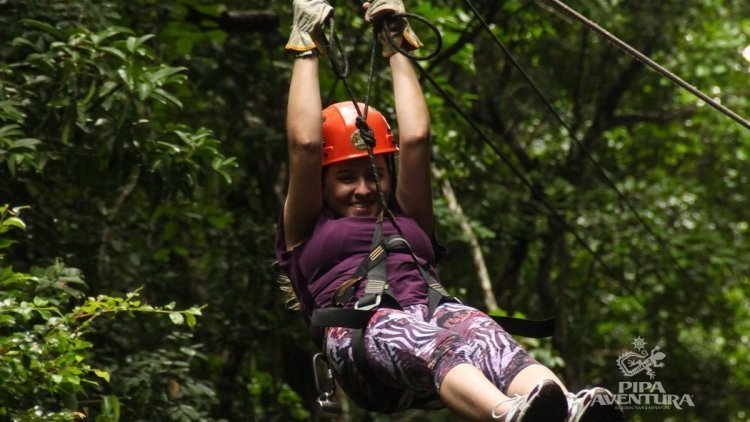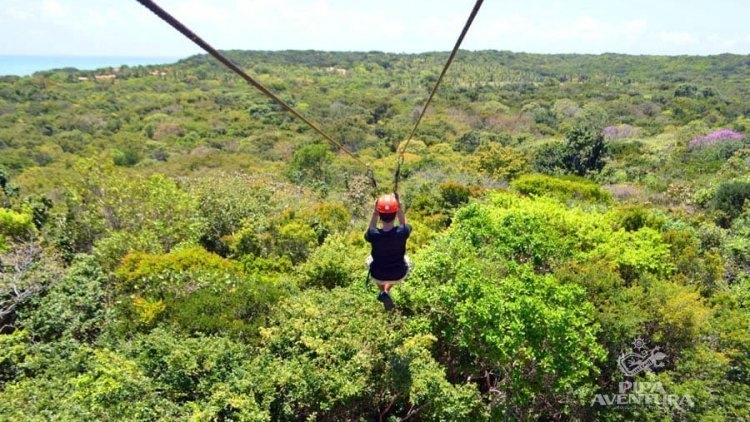 Quadricycle adventure day
Includes arborism with zip line on Pipa beach and quadricy to Barra de Cunhaú.
Services
Days and hours
Monday - Tuesday - Wednesday - Thursday - Friday - Saturday - Sunday
It begins with Arborismo at 8:30 am and lasts approximately 2 hours.
In this activity we will live the experience of walking on the trees with a sea of ​​green at your feet and the view of the sea in the background is something indescribable. A special activity and very different from the frequent sun and sea of ​​the region.
Lasting an hour and a half, it gives you the opportunity to walk through the Atlantic Forest, who knows, to see animals such as monkeys, iguanas and birds of different colors. Excellent for the whole family since children from 1.20 m can do it. Not to mention the zip line at the end, a 300m flight with a spectacular view!
Then the ATV ride that follows the following route: Chapadão, Praia das Minas, Sibaúma and Barra de Cunhaú.
Lunch not included.
Services:
* Canopy tours and zip line + A quad ride to Barra de Cunhaú
* Duration of the tree climbing and zip line activity: 02 (two) hours
* Children from 1.20 m
* Canopy tours and zip lines take place in the Atlantic Forest at Pipa Aventura Park
* Quadricycle tour: Chapadão, Praia das Minas, Sibaúma and Barra de Cunhaú
Price: contact us
---
Quadricycle adventure day en Facebook
Quadricycle adventure day en Instagram
Tours in Pipa Beach
Tours, activities and unique experiences at Pipa Beach