10 Reasons to know the Pipa Beach
Are you looking for a place to spend the holidays with your family, have fun with friends or with the love of your life? Pipa is the perfect place for that!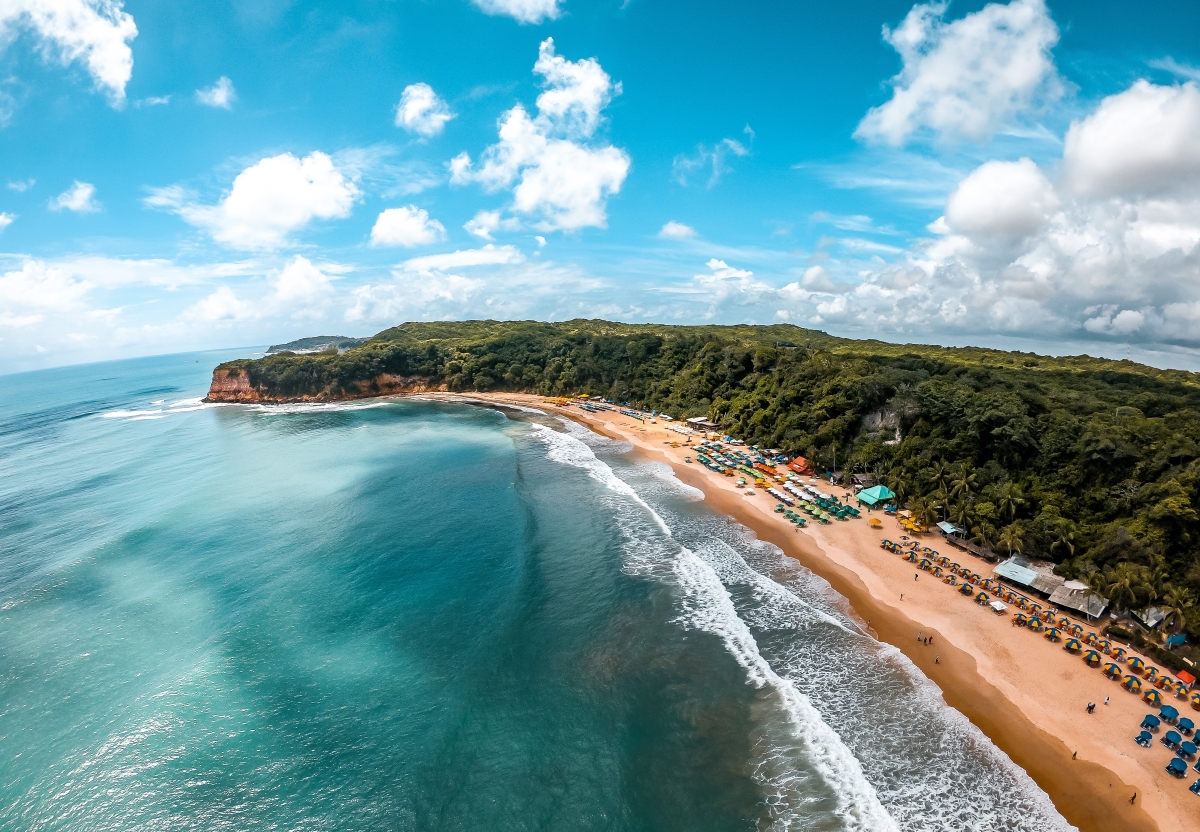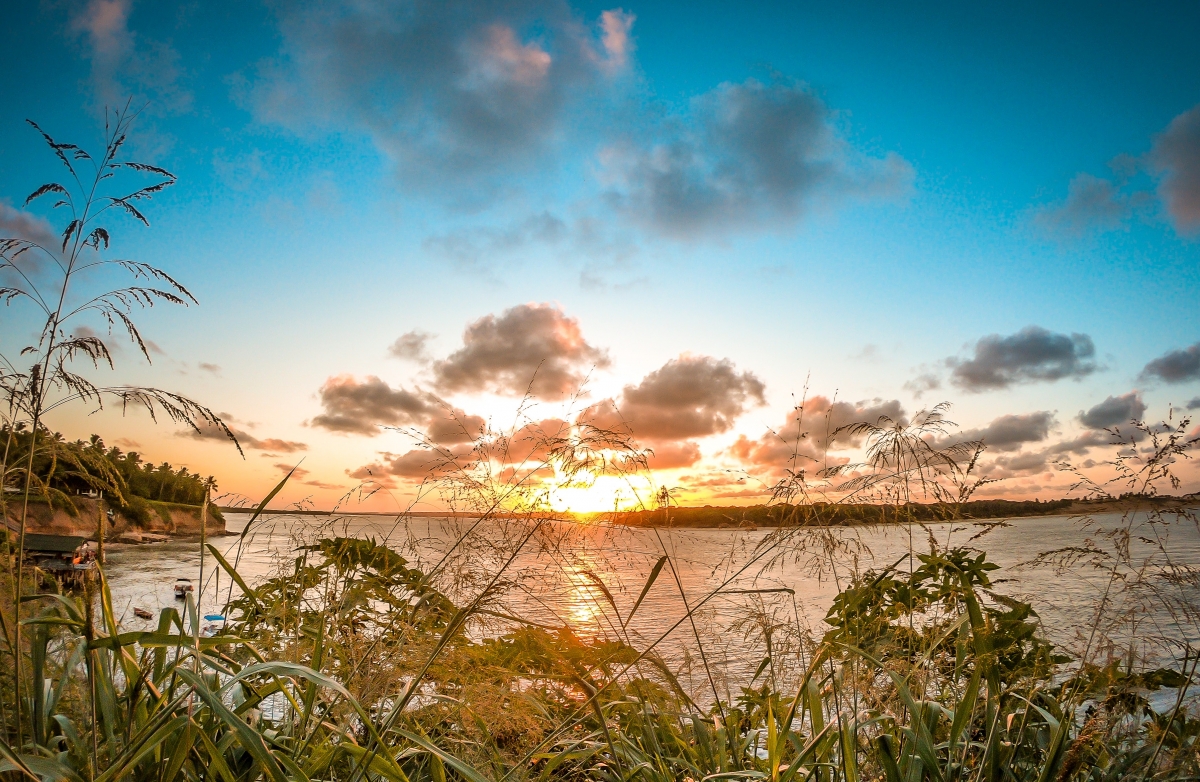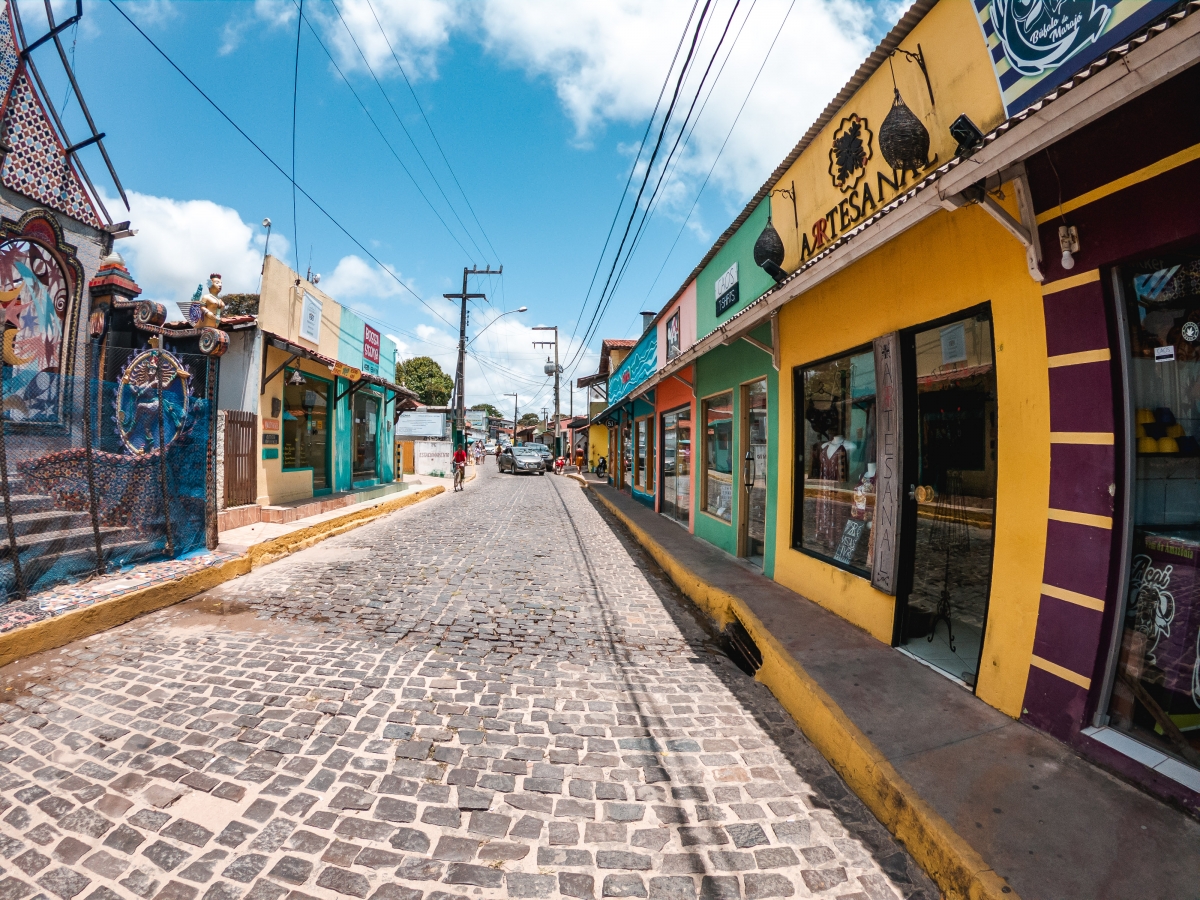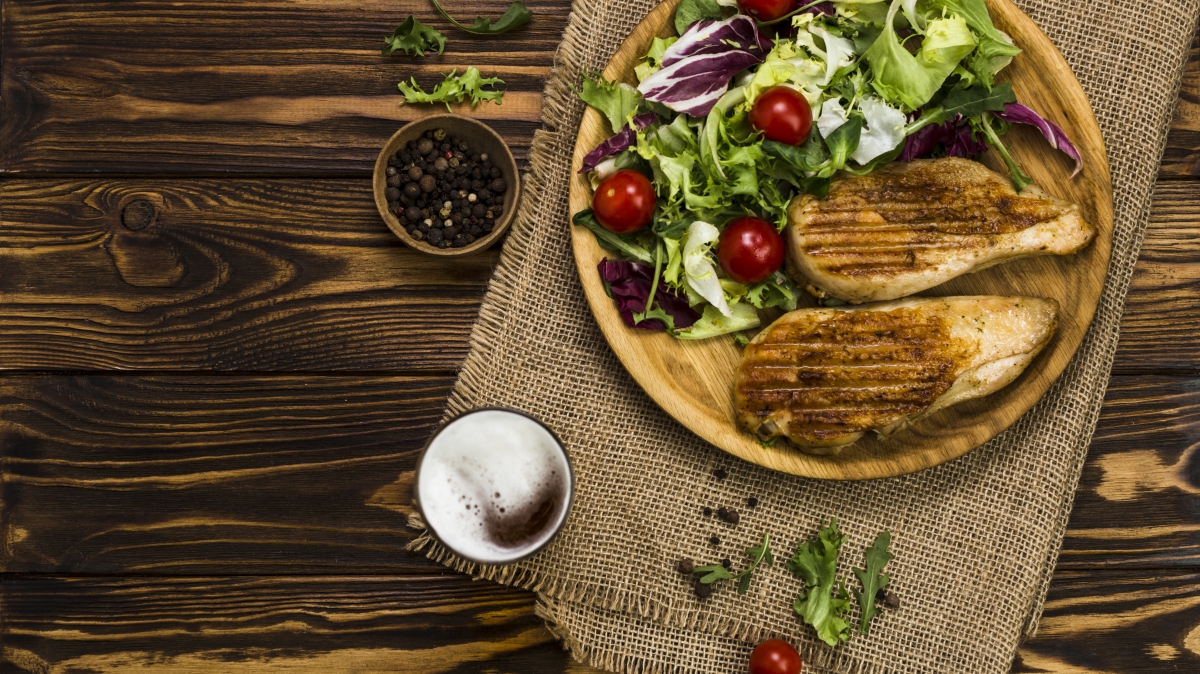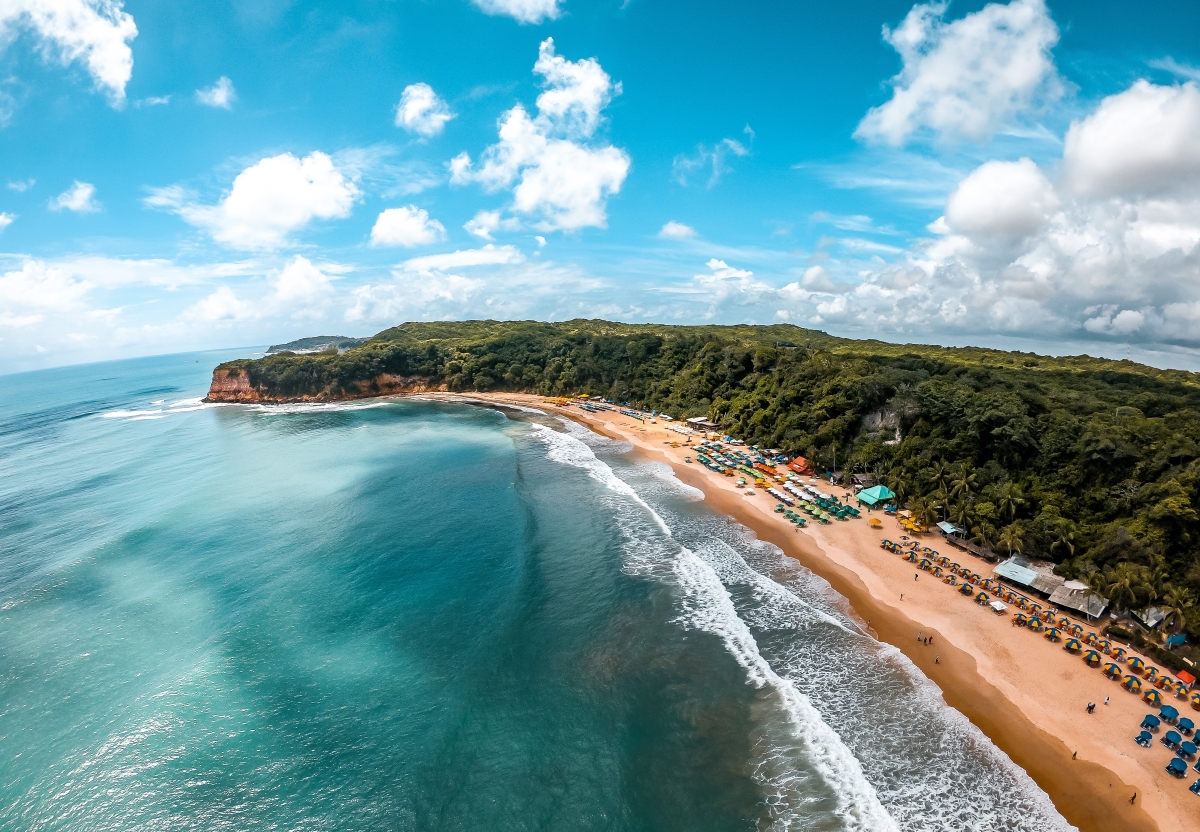 Pipa is a district of the city of Tibau do Sul that developed a lot because of the strong tourism due to its beautiful nature making the place paradisiacal. Reasons to know Pipa and go there in your next trip are not lacking.
We made a list of the top 10 reasons why you should go as soon as possible!
1. Paradise beaches
Pipa has beautiful beaches that please Greeks and Trojans. There are options for those who like to practice sports such as Amor Beach, excellent for surfing, and also for those who want a quiet place to rest and enjoy the day, like the Center Beach.
Most of them are well equipped with restaurants and bars, as well as places to rent swimming equipment or other adventures. You can contemplate nature by boat rides and see the beautiful sunset on the beach of Laguna Guaraíras, for example.
Beyond that, there are beach options like Golfinhos Bay in which you can swim in the midst of those extremely hospitable mammals.
2. Nice weather
No matter what time of year you decide to go to Pipa, one of the attractions of the region is just the tropical climate, with a lot of sunshine the whole year. Even in the coldest months of the year as in the month of July, the average temperature is between 25 ° and 26 °. Because of this, it is an excellent place to schedule vacations without major worries.
3. Visit the Ecological Sanctuary of Pipa
If you intend to go to Pipa, you need to know the Pipa's Ecological Sanctuary. It is a place little visited by tourists and keeps incredible natural beauties of flora and fauna of the Brazilian coast. The Sanctuary is located within an area of ​​environmental preservation and has 16 small and very well located trails.
You can take advantage of the visit and go down the stairs to Madeiro Beach, since the Sanctuary is on top of the cliffs of that beach ... Remember that there is a contribution bonus to enter, but do not worry, the value is very accessible.
4. Diversified gastronomy
If you, in addition to knowing the place, also want to know the gastronomy, then you can take advantage of a lot. You will find restaurants with a variety of dishes for lunch and dinner. There will be no shortage of restaurants with typical dishes from the northeast, but you can also taste international flavors such as Mexican, Italian, Argentine, Cuban, Portuguese, among others. If gastronomy is a decisive factor in the choice of your next destination, Pipa will surprise you. In the second semester of the year the Gastronomic Festival takes place, with courses and offices, in addition to the award for the best dishes.
5. Cosmopolitan Town
In the center of Pipa is where most of the restaurants, bars and shops are concentrated. The beautiful main street, Avenida Bahia de los Golfinhos, and the streets perpendicular to it, offer options for all tastes and pockets.
You can enjoy a lively night with many bars, restaurants and live music. During the day, the town is an excellent place to shop, and the best, without the need to use means of transport, walking through the streets is beautiful. Thus, it is not necessary to worry about traffic or parking.
You will find everything in Pipa, and people of the world as well. People who visited, loved and never left again. With them they brought their cultures, customs and tastes. They opened restaurants, bars, trademarks and international products, own confections, art galleries and several other incredible places to meet.
6. Tours
If you believe that sunbathing and drinking coconut water on the shore of a beautiful beach will be boring, do not worry. What is not missing in Pipa are beautiful walks and diverse options for all tastes, styles and ages.
In addition to the walks through the Ecological Sanctuary, there are several others that can be done, even with children. There are also boat trips on the high seas, boats in the lagoon, quads for the cliffs, buggy in the dunes, swimming with dolphins, among other attractions, many of them free, provided by nature.
For example, seeing the birth of the sun in Chapadão is incredible. To get there, just follow the Bahia dos Golfinhos Avenue and follow the signs indicating how to get there. It is all well located and signposted. It is barely 500 meters from the Amor beach.
7. Hotel infrastructure
Pipa manages to offer an excellent infrastructure in lodging. There are places for those who are not interested in the price and want the maximum of amenities such as swimming pool, rooms facing the sea with a balcony and also places for those who want to know the place without spending much, such as hostels and hostels.
Many people rent houses for the season, if you prefer, you can choose one and feel comfortable in a place just yours.
8. Wild animals
For those who love animals and like to be in constant contact with nature, Pipa is also an excellent place. Packed with wild animals with which you can have direct contact, the trip can become a journey to learn more about the Brazilian fauna.
Pipa is located in the Mata Atlántica region, so there is a great diversity of animals, it is not difficult to find a Sagui monkey wanting to share his breakfast, a Teju lizard crossing the street or a dolphin jumping in front of him during a swim. sea. Do you want to swim in the middle of the dolphins? Then, you can take a beautiful sea bath in the Bay of Golfinhos (dolphins) and enjoy the presence of these charismatic beings.
9. Optimal place for surfing
Do you love to surf or want to learn during your trip? In Pipa you will find excellent beaches for this sport.
The Amor beach is known for the constant waves and with stones, it is the most required by surfers, and Madeiro beach is the favorite for those who prefer longboarding.
On various beaches, you will find places that offer surf lessons and equipment rental. You will learn with certified instructors and with many years of experience.
10. Perfect place
With all that set of beautiful beaches, incredible fauna and flora and a paradisiacal environment Pipa is, without doubt, the perfect place for your vacation. She meets the expectations of all traveler profiles. Luxury and refinement, simplicity and welcome. Lively and deserted beaches, adventure and relaxing walks, no matter your taste, you find your place in Pipa. It is the perfect place to recharge your batteries and live unforgettable moments!