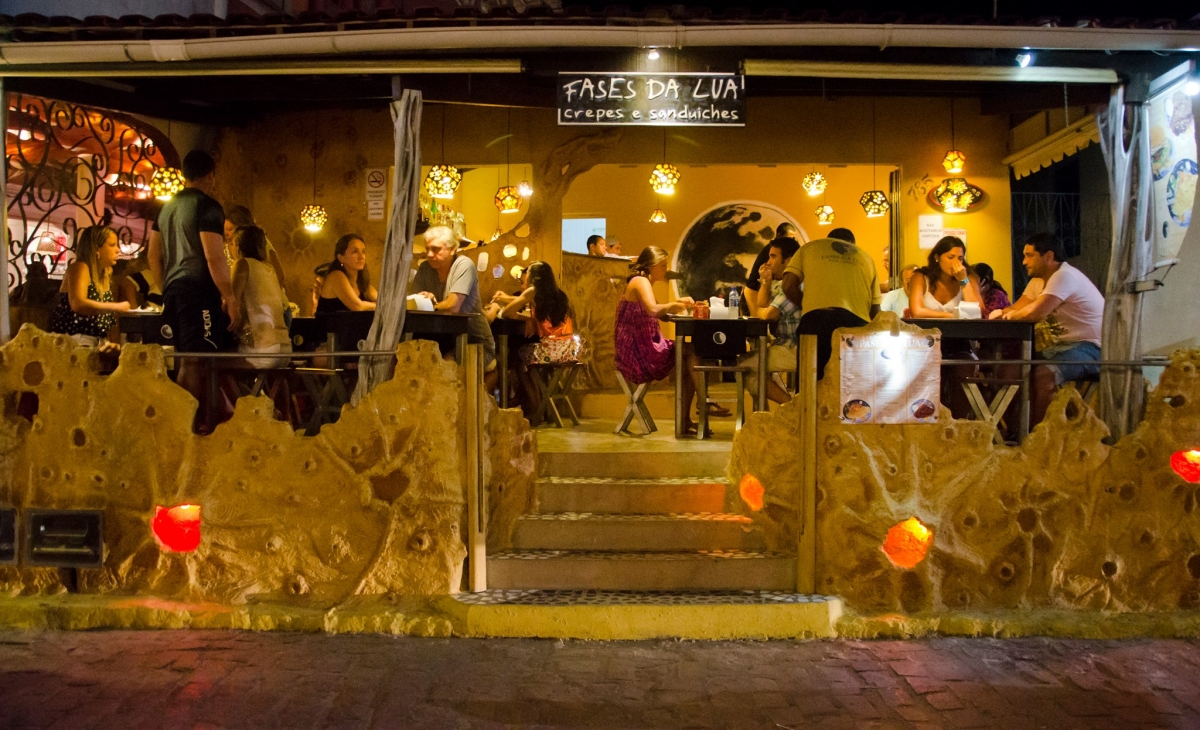 Fases da Lua
Crepes and much more!
Services
Attributes
Days and hours
Monday - Tuesday - Wednesday - Thursday - Friday - Saturday
17:00 - 00:00
Created in 2003, the Phases Lua Creperie continues for 12 years serving and pleasing palates of all tastes.
We are known for the authentic and creative flavour of our crepes and sandwiches, and the very special homemade burger with basil sauce.
Coziness and harmony make the style of our place, Praia da Pipa.
---
Location
---
Fases da Lua en Facebook
Fases da Lua en Instagram
Gastronomy in Pipa Beach
The best places to eat at Pipa Beach