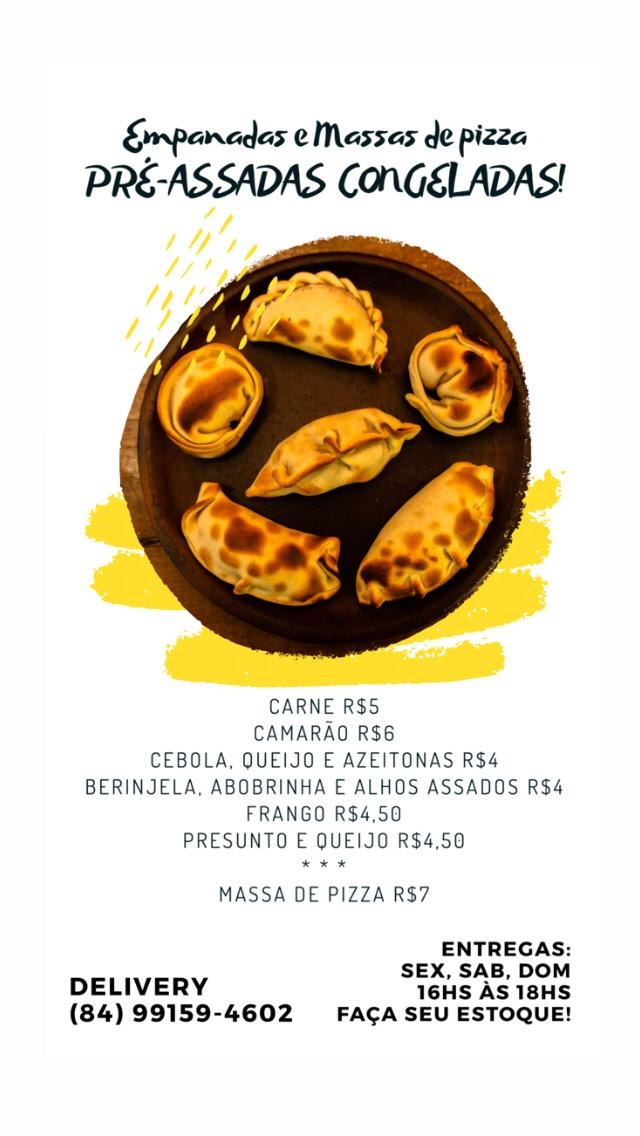 Macoco
Macoco is a restaurant with traditional cuisine, which values ​​fresh and regional products. Delivery of pre-cooked and frozen pies and pizza doughs!
Attributes
Days and hours
Monday - Tuesday - Wednesday - Thursday - Friday - Saturday - Sunday
18:00 - 23:00
Our delicious empanadas and pizza dough delivered to your home, PRE-BAKED AND FROZEN! They can be stored and baked whenever you want!
We are reactivating our DELIVERY service! There are people behind the food, and we will continue to make good food because we know that you are by our side, supporting us!
Orders:
(84) 99159-4602
(84) 99142-5666
Deliveries on Fridays, Saturdays and Sundays!
4pm to 6pm
FREE delivery on purchases over R $ 30!
---
Location
Gastronomy in Pipa Beach
The best places to eat at Pipa Beach