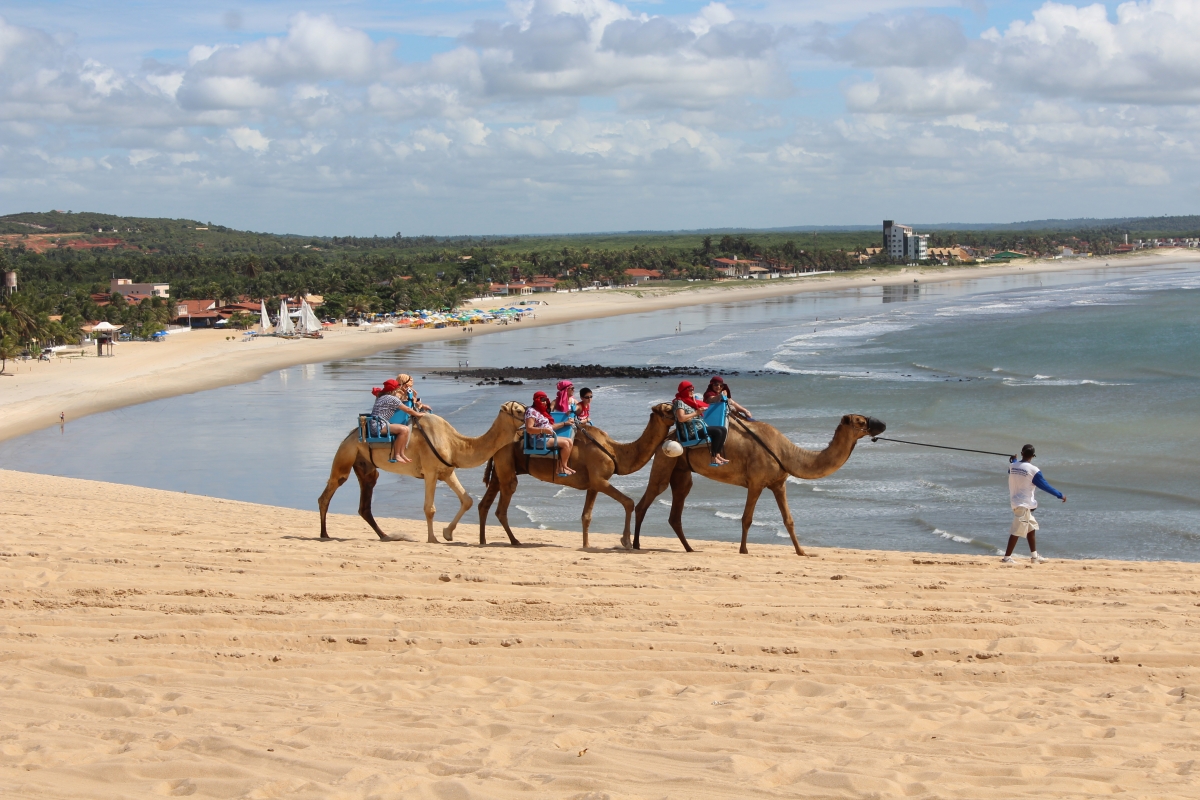 Dunes of Genipabu
The dunes of Genipabu are considered one of the main tourist attractions of Natal, and are located in the municipality of Extremoz
These fine white sand gravel hills are considered the highest in Brazil and are part of an environmental preservation area made up of the dunes - Genipabu Dunes - and lagoons.
It is a place very visited by tourists not only for its natural beauty, but for all the options of tours that are offered on the spot.
What to do?
There are several on-site tours available that will appeal to people of all ages and styles.
Buggy rides are a classic of the place, and the starting phrase is "with or without adventure?". More adventurous tourists will be able to enjoy the ride with extra doses of adrenaline, while the more tranquil ones will appreciate the nature and beauty of this paradise.
You can also do dromedary tours, where you will receive a turban to protect yourself from the sun and of course, give that extra charm in the photos you will take in the middle of this Oasis. If you prefer something more local, there are the jeje tours.
The skibunda is another way to have fun and venture there by sliding on a board from the top of the dunes until you fall into the lagoon.
Quieter visitors can opt for paddle boats, ideal for those who travel with children, or kayak and raft.
There are several dining options with menus ranging from typical local dishes to snacks and drinks to savor while resting in the Genipabu Dunes.
How to get?
You can go by car, bus, in groups or from Buggy to Genipabu, located 20 km from Natal. Many tourists are looking for a Buggy option as they enjoy the ride back and forth from several hotels in the city. The way is the same for those who drive, but the advantage is that they will make some stops at strategic sights.
Although it is possible to go by bus, it is not a more practical way, as you will have to go to the nearby town of Santa Rita and walk along the seafront to the dunes of Genipabu.
---
Photo GalleryClick to zoom