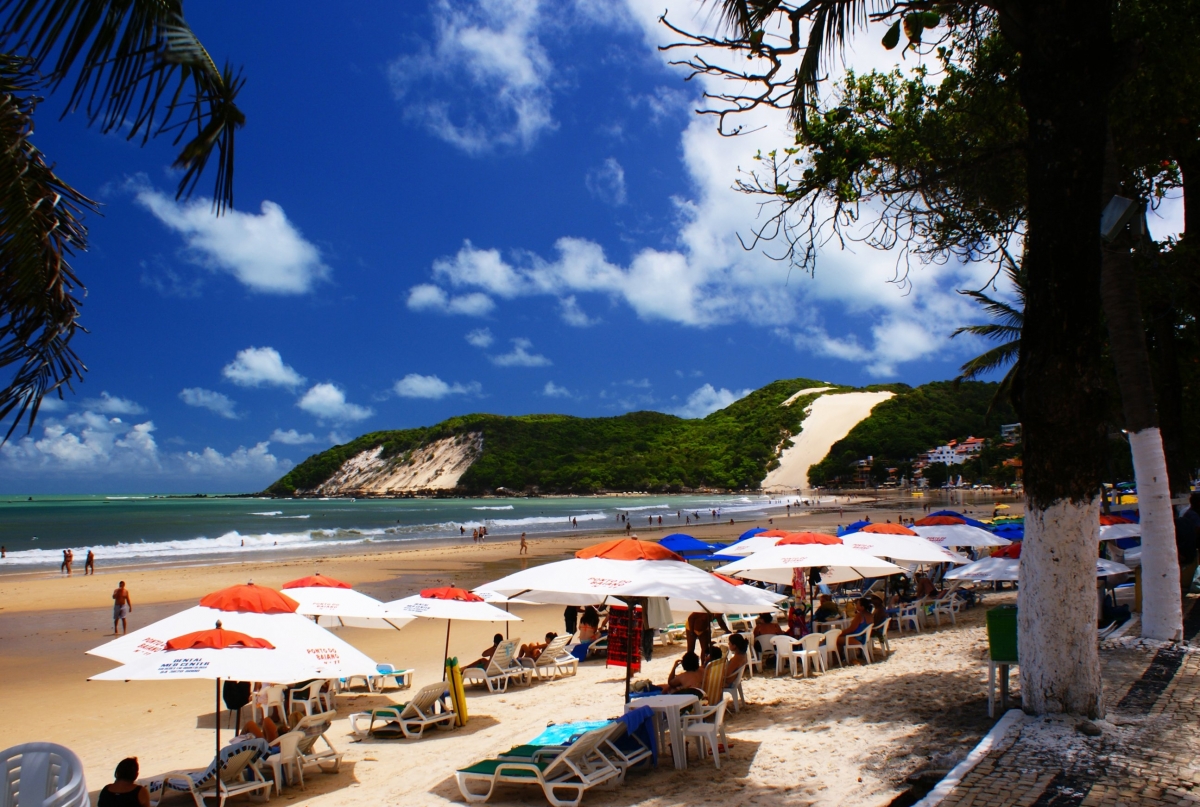 How to arrive in Natal
Natal, the capital of the state of Rio Grande do Norte is located to the east of the state in the northeast region of Brazil and attracts thousands of tourists every year due to its beaches, dunes, tours, gastronomy among several other tourist attractions
There are several ways to get to Natal - RN, whether by plane, car or bus. See below:
. How to get to Natal: Airport
For those who travel to the capital of Rio Grande do Norte by airplane, it will descend at Augusto Severo International Airport, which is known as "Natal Airport", but it is located north of the city, in the municipality of São Gonçalo do Amarante. about 35 km from the Coastal Road and the hotel zone of Ponta Negra, with an estimated route in an average of 90 minutes.
According to the Ministry of Transport, Ports and Civil Aviation, in 2018 this airport was considered the 2nd best in all of Brazil according to a survey. Click here and see the full article https://g1.globo.com/rn/rio-grande-do-norte/noticia/2018/07/31/a-natal-and-the-national-airport -a-category-up-5-million-passenger.ghtml
You can go to your hotel from the airport either by rental car, van, taxi, or bus that leaves the Trampoline (R line) and travels to Midway Mall - Airport.
Information about Natal Airport
Website: https://www.natal.aero/br/
Address: Avenida Pereira dos Santos, 3100, São Gonçalo do Amarante. CEP: 59292-900.
Telephone (84) 3343-6060.
. How to get to Natal: Buses
The bus station of Natal receives several buses from different parts of the country, and even people from South America can arrive by bus, for example, if you come from Buenos Aires, you can take a bus to São Paulo, and from there to another capital Potiguar.
This bus station, which was founded in 1981, offers a good infrastructure with snack bars, lost and found, restaurants, luggage storage, shops, newsagents, 24-hour boxes, parking with more than 200 parking spaces, men's and women's toilets, accredited taxi, information desk, public telephones, post office and luggage trolleys.
By clicking here https://rodoviariaonline.com.br/rodoviaria/natal/ you can check all bus schedules.
Christmas Road Information
Website: https://rodoviariaonline.com.br/rodoviaria/natal/
Road address of Natal: Av. Capitão Mor Gouveia, 1237 - Cidade Esperança, Natal.
Phone: (84) 3205-2931 / (84) 3232-7310
. How to get there in Natal: Car
There are three main roads that reach Natal: BR 304 that connects Rio Grande do Norte to Ceará, BR 101, which runs along the east coast of the Northeast, and BR 406 connecting Natal to Macau, located in the northwest of state.
The distances between Natal and the nearest capitals are:
. João People: 181 km
. Recife: 290 km
. Fortaleza: 523 km
. Maceió: 548 km
. Aracaju: 782 km
Click here and see the distance between Natal and other cities.
From the nearest capitals, those coming from Fortaleza, capital of Ceará, the best option is through CE-040. For those coming from Paraíba, Joao Pessoa or any other state located in the south of Rio Grande do Norte, the best option is BR 101, and those who leave the northern region of Brazil, the best option is to start with the BR-304.
If you want to go from Natal to Pipa, click here and see how (link of the article on how to get to Pipa) and if you prefer the transfer service for the route Natal - Pipa, Pipa - Natal with comfortable cars, fair prices and specialized staff , click here.
---
Photo GalleryClick to zoom