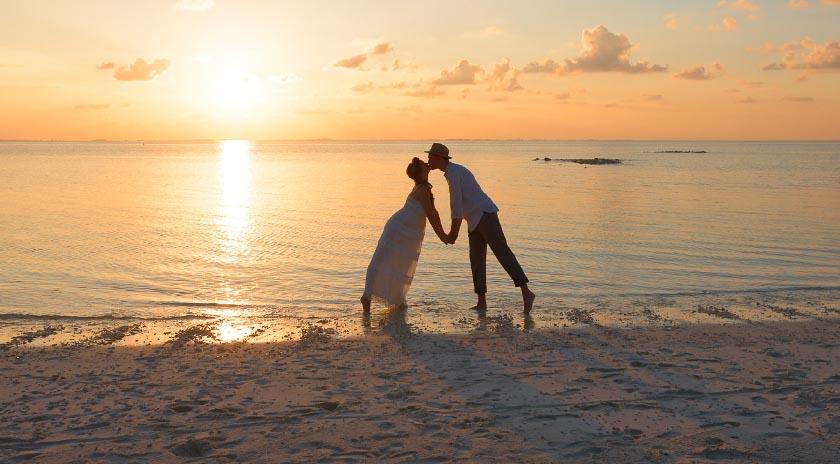 Gift ideas for Valentine's Day: do it yourself
Surprises and declarations of love are always welcome, but choosing a gift can be really difficult. We have separated some ideas for you to do at home and surprise your love.
This year, at least as long as social distancing continues due to the new coronavirus pandemic, all celebrations are different. The encounters are conducted remotely through the computer camera and cell phone. Birthdays are celebrated at a distance and many events have been postponed.
It will soon be Valentine's Day and what will that date be like for them? Whoever is nearby can take advantage of the moment and stay at home, together. For those who would have to travel to find their love, they will have to settle for nostalgia and a video call.
Regardless of when they are dating, or if they will be spending that day together or at a distance, celebrating Valentine's Day is romantic and helps keep the couple's love alive. Dining out or strolling through the mall and choosing a gift are not options nowadays.
Preparing something at home and surprising your love can seem difficult, so we separated some ideas:
Preparing a meal is an act of love. If you have culinary skills, it's time to take advantage and prepare something delicious and serve by candlelight with a special drink. There are many recipes on the internet. Choose one and follow the step by step. If you do not like to cook, you can choose a delivery of the preference of your love.
You will need a starter, main course, and dessert, as well as candles and flowers for a special decoration.
A great opportunity to relax for two. They will need soft towels, candles and aroma diffusers, massage oil, a bag of aromatic herbs. Lay your partner down comfortably on their stomach, put a little oil or massage cream on their hands and massage their lover's body with gentle and intense touches. The slower and deeper, the more relaxed you will be.
This gift will explore the five senses of your love: smell, touch, taste, sight and hearing. They are 5 different gifts and here are some tips: Smell: a perfume or scented candles; Touch: clothing, aftershave or moisturizer; Taste: chocolate, wine or beer. View: a movie to watch together or a portrait of you; Hearing - Save a playlist with new music or headphones. Use creativity, there are many options for gifts, more chances of getting the choice right!
Not every day we are happy and animated, and in the worst moments a word of affection from your partner makes all the difference. This gift is for gradual enjoyment. Write short letters thinking about what you would like to say to your love in different situations, such as after a difficult day or when you feel insecure, nervous, etc. On the outside of the envelope, write "open when ..." and complete the sentence with the situation. You will need envelopes and colored paper, as well as creativity to write the letters.
Jug with reasons to love you
Can you imagine knowing all the reasons why your love is reciprocated? With this gift you can list one by one the reasons why you love. You will need a nice glass jar or a decorated box. Fold small pieces of paper listing the reasons for loving that person. Some examples: 1. Why do you take care of me; 2. Because your smile comforts me; 3. Because you make me happy ... Take a moment and think about the many reasons that make you love, count how many you could remember and write "X reasons to love yourself" on the bottle or on the box
The most important thing is to choose with love thinking about the loved one and demonstrate how the feeling between you is special. Take advantage of this day with much love!
What do you think of the tips? Share the post on your social media to inspire other couples, or to hint at your partner!
---
Photo GalleryClick to zoom