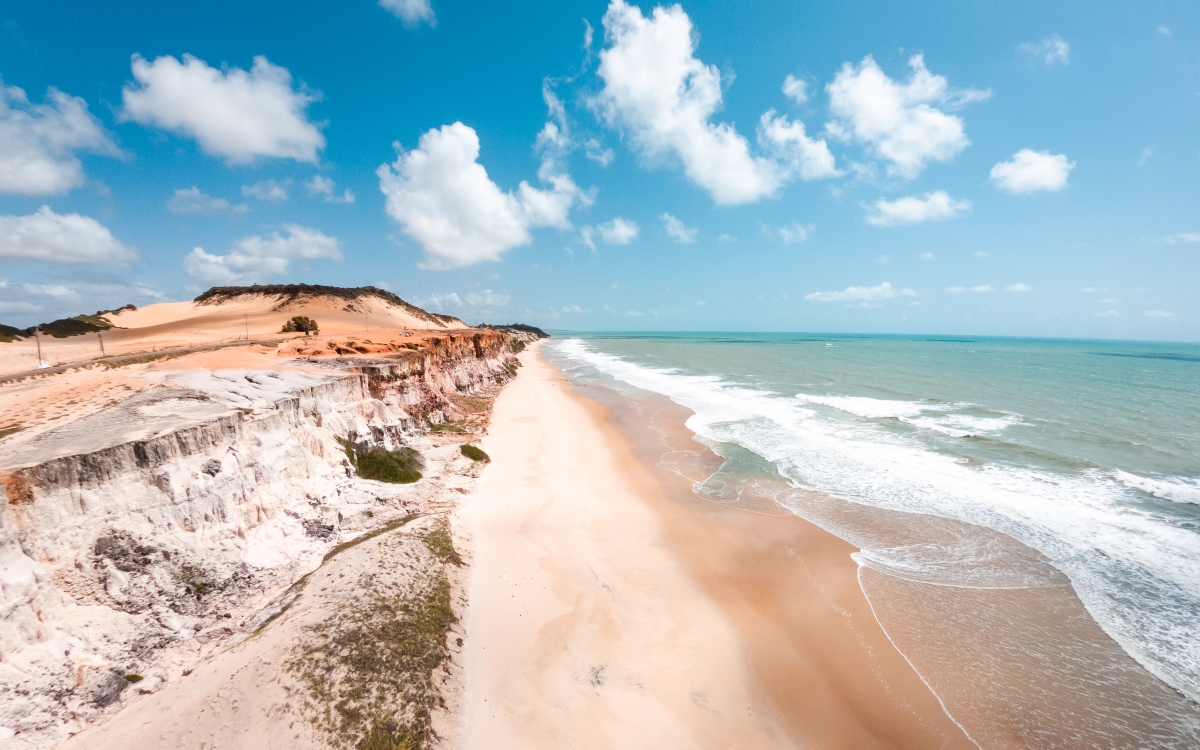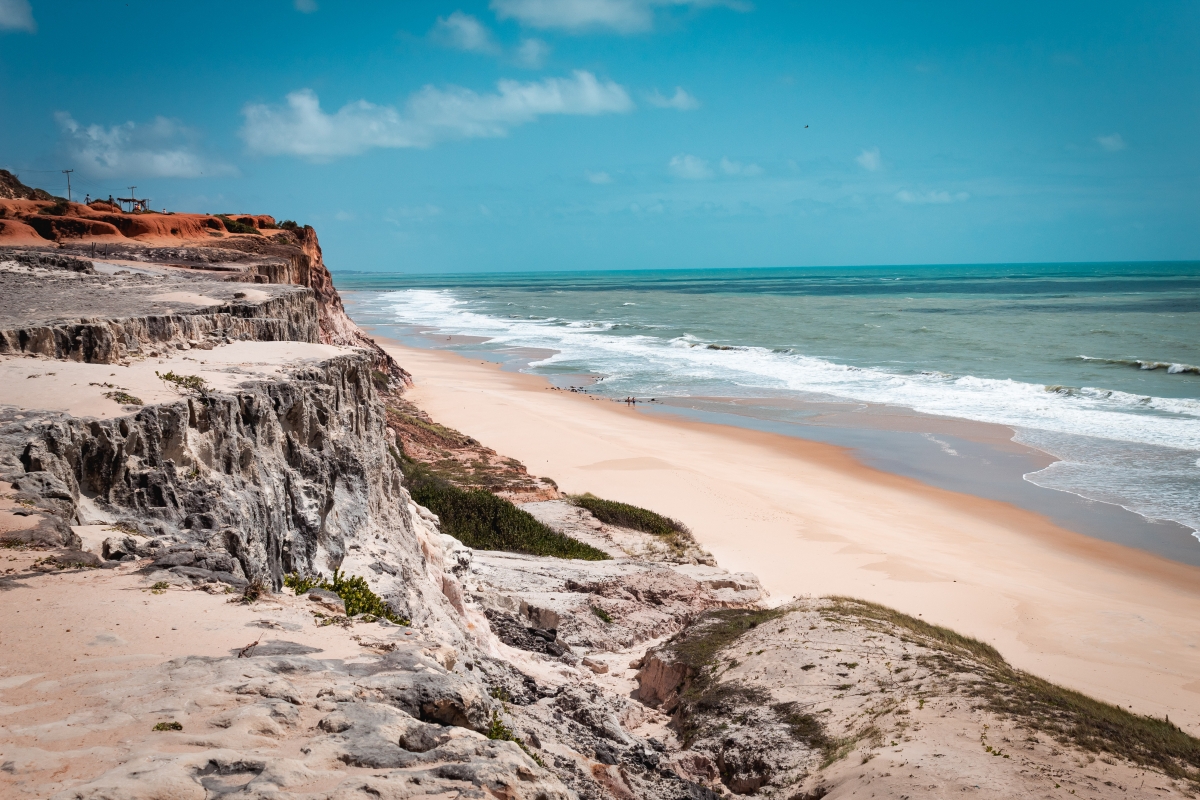 Do you want to enjoy a place of rest on your trip? So, do not stop going to Cacimbinhas Beach.
It has an exuberant natural scenery and, as it is not so visited by tourists, it is well preserved. In addition to that, it is possible to see an incredible scenario on the top of the cliffs. It is a mandatory stop for those who pass through the entrance that connects Pipa - Tibau do Sul and want to take a photo of paradise as a souvenir.
How to get?
You can reach this beach in two ways. The first one is walking along the Madeiro Beach; the second is coming by the Tibau do Sul Beach. In the event that you decide to go by car, you can continue to the Pipa Privilege hotel, which is at the top of a cliff and then descend by the stairs that are open to the public.
Enjoy the beauty of this beach in the following video, which we did exclusively for you.
---
Location