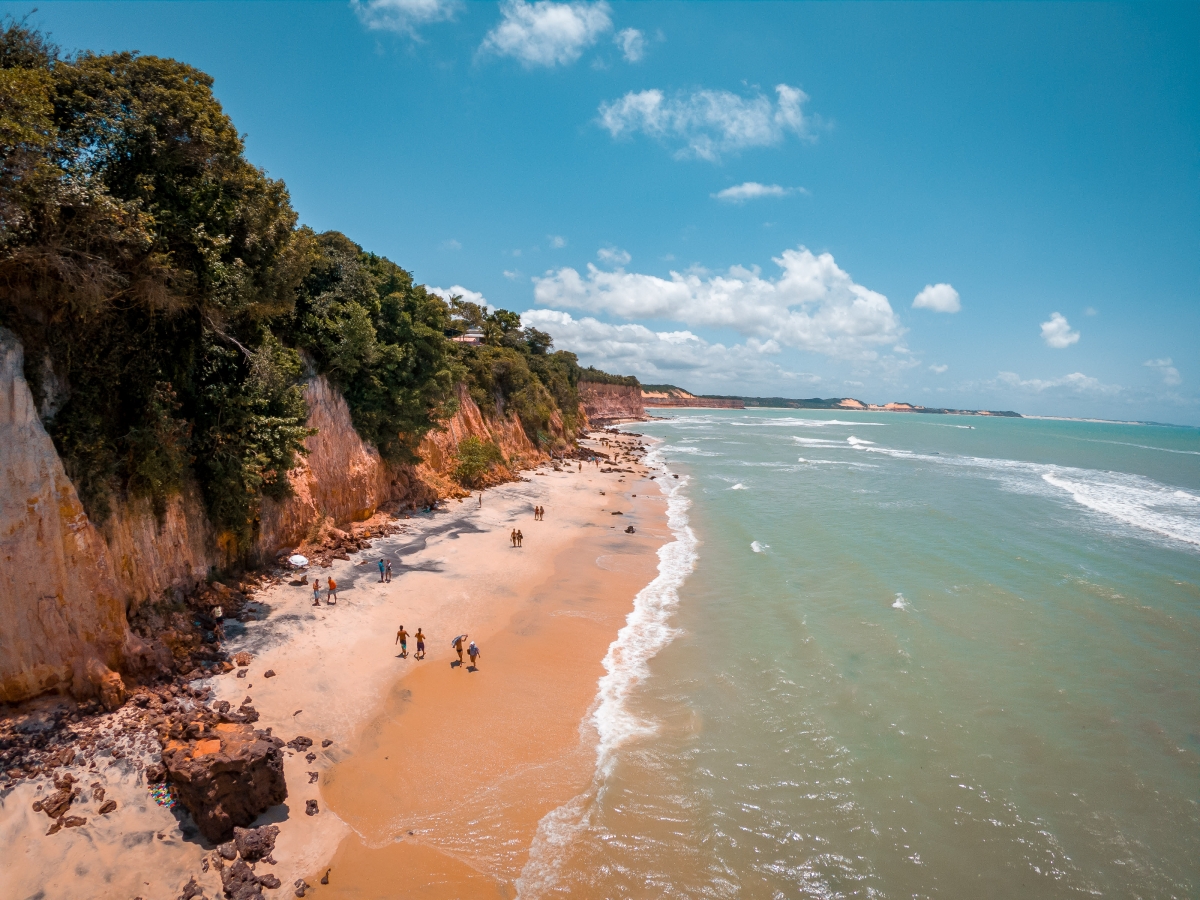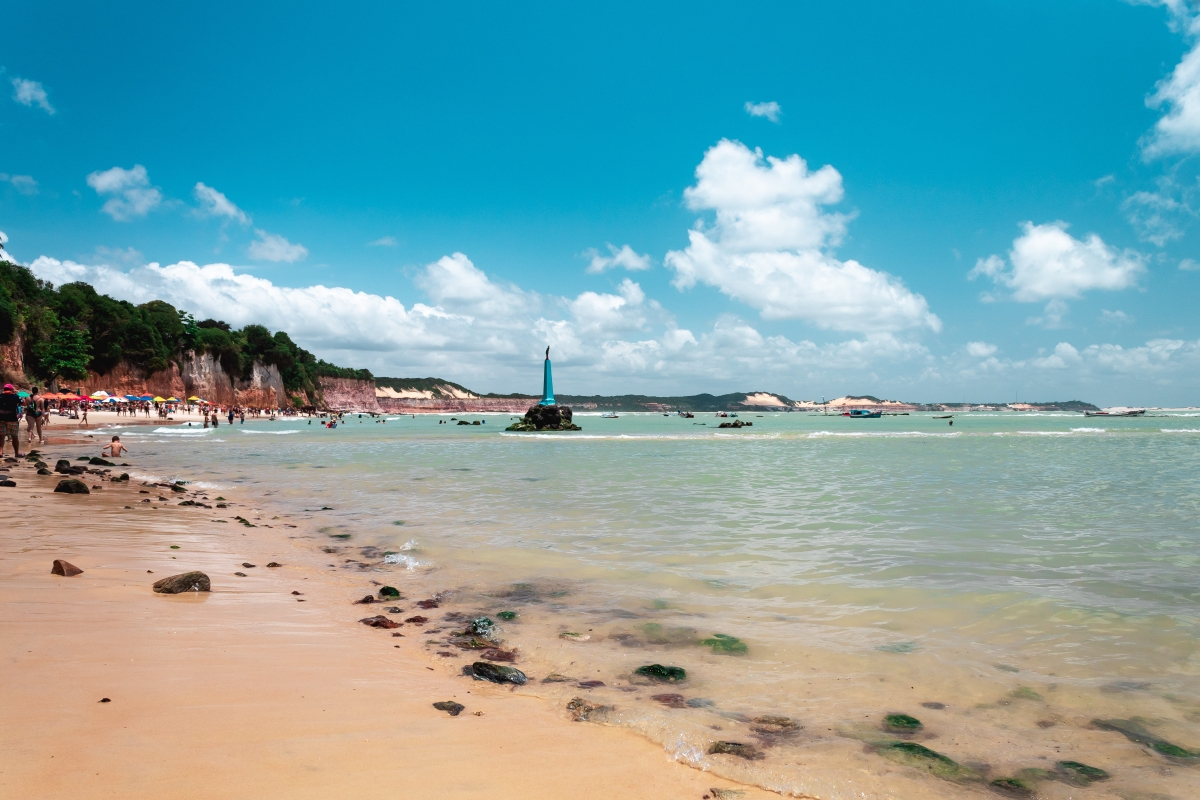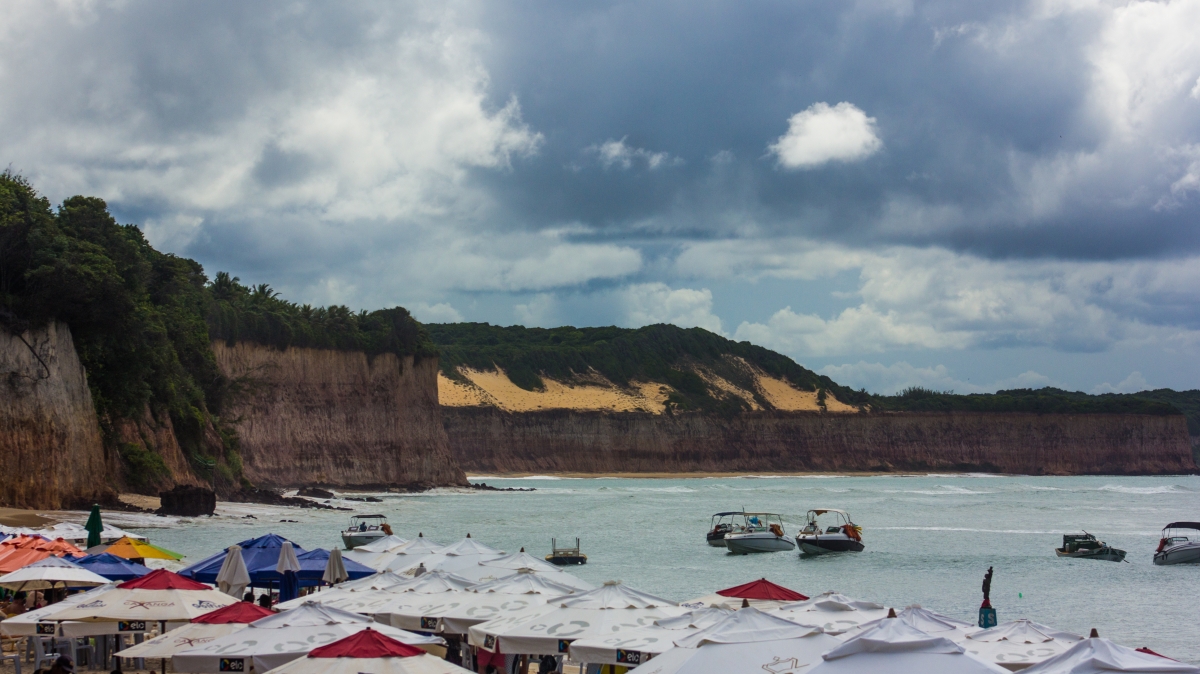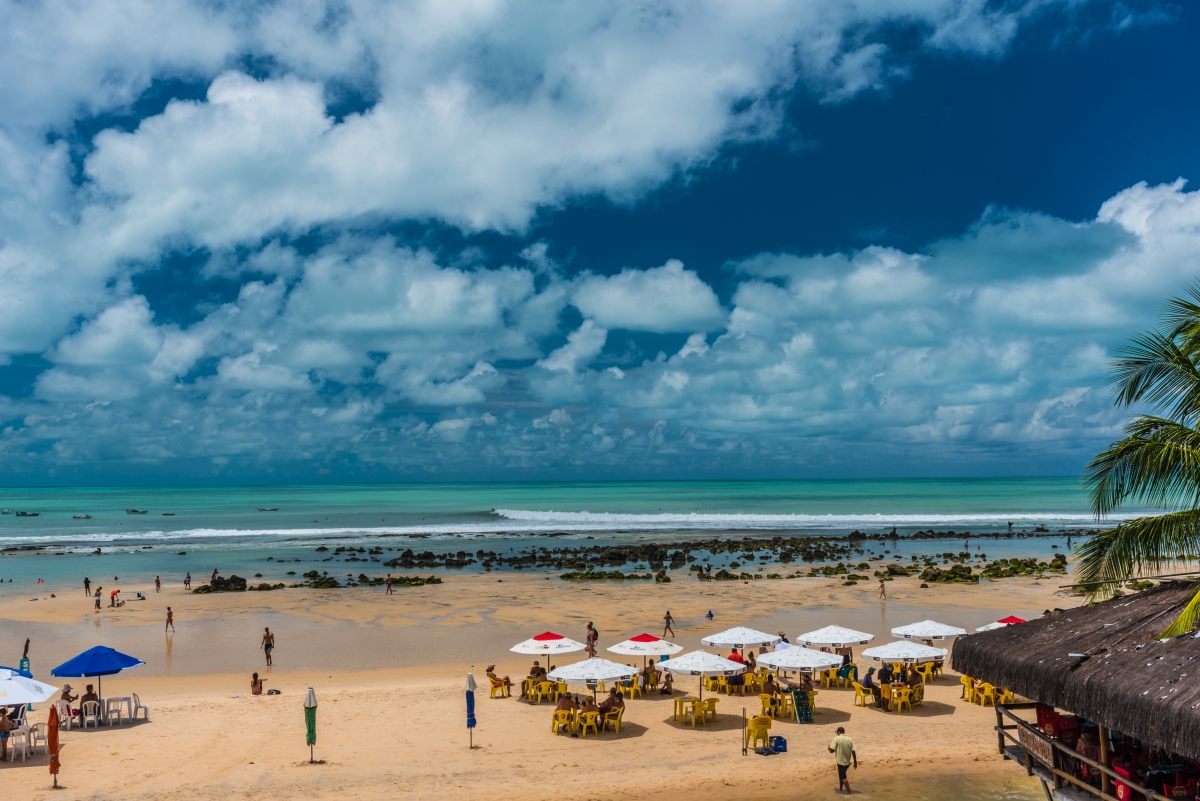 Do you want to take a bath without worrying about the waves of the sea? Then, this beach may be ideal for you.
The waters are calm and perfect for those who are looking to relax. Do not like only salt water? Then, you can take advantage of the fresh water showers that the nearby bars offer.

In addition to that, at all times, find options for boat trips, ideal to see dolphins close by and have a wonderful day!
The Center Beach is the one that most shows the transformations of the tide, depending on the time you will have almost no space in the sand, in compensation with the low tide the sea is well distant!
How to get?
It is a beach of easy access and quite suitable for family groups with children, especially at low tide times, when the waters of the sea form beautiful natural pools. In these spaces, security is much greater.
To get there, just go straight on the main street and descend to the left below the Fisherman's Square. It is one of the few beaches in the region in which you can go by car and there are no stairs or complicated roads to get there.
There is a lot to do in Playa del Centro. She has an excellent structure of barracks, bars and restaurants. The atmosphere is perfect to sit on a deckchair to take a coconut water or a caipirinha, appreciating all the tropical beauty you will find in it.
Enjoy the beauty of this beach in the following video, which we did exclusively for you.
---
Location