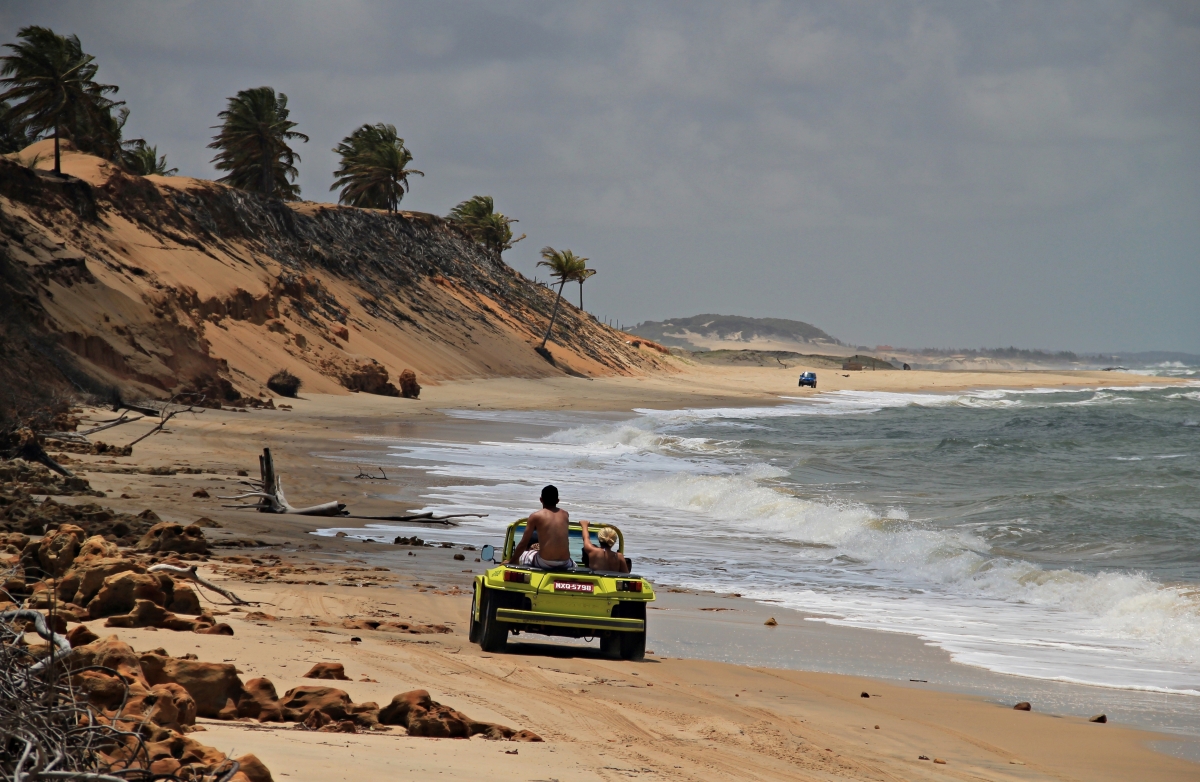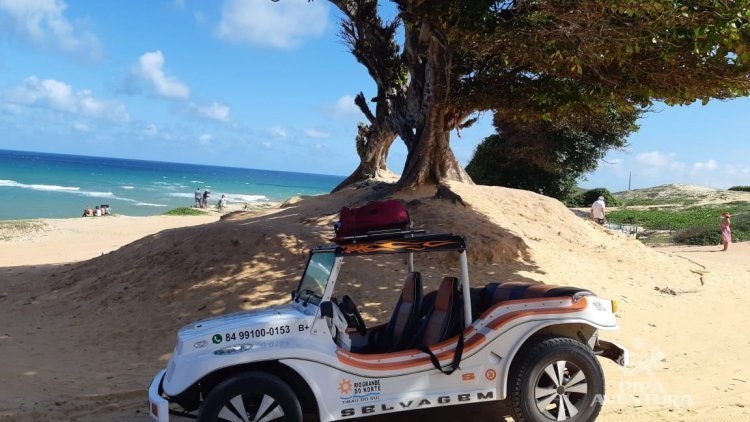 Buggy - Lagoa de Arituba
Aventura, natureza e muito mais ...
Services
Attributes
Days and hours
Monday - Tuesday - Wednesday - Thursday - Friday - Saturday - Sunday
On this tour we will pass through the Cacimbinhas viewpoint, a place with an incredible view of Praia da Pipa, until we reach the town of Tibau do Sul. There in Tibau do Sul, we will cross the Lagoa de Guaraíras by raft towards the Malembá dunes, a place with a lot of adventure where we will travel 5 km of beautiful white sand beaches and impressive forms. Then, we continue to Praia de Barreta to visit Pedra Oca, a natural reef formation, and swim in the natural pools in Barra de Tabatinga.
The next stop is Lagoa de Arituba, a lagoon with crystal clear and shallow waters, with a good leisure tourist structure, several tents with regional dishes (most of them based on fish), zip line and kayak to visit the lakes (Obs: Meals and activities are not included in the price of the tour, in addition to the raft fee).
Services:
* Buggy ride
* Tour duration: 06 hours.
* Maximum capacity 04 (four) people.
Price: from R $ 950.00 (value per vehicle for a maximum of 4 people)
Tours in Pipa Beach
Tours, activities and unique experiences at Pipa Beach