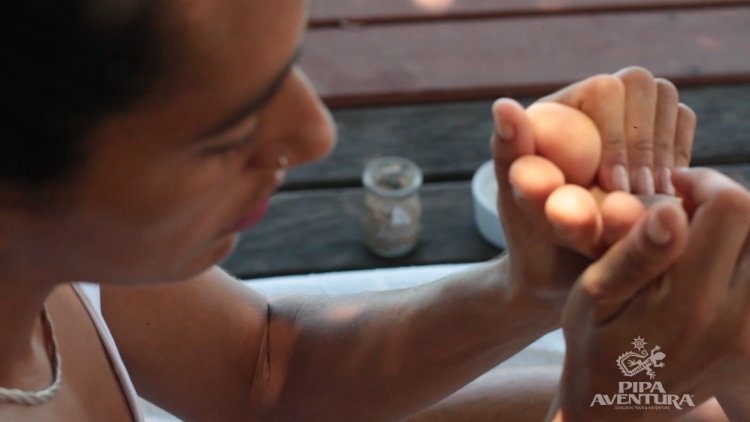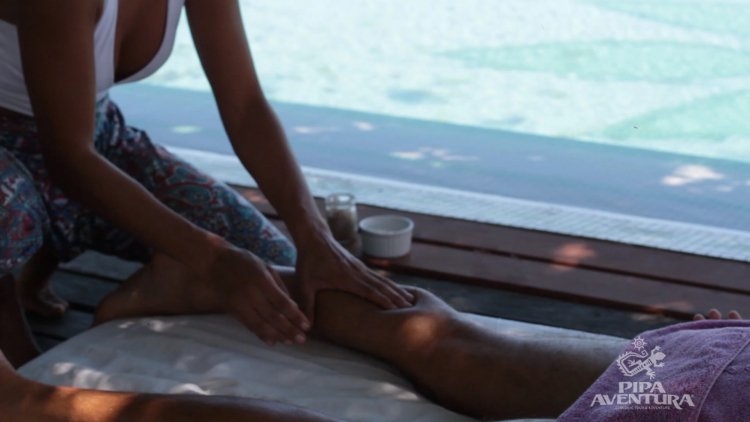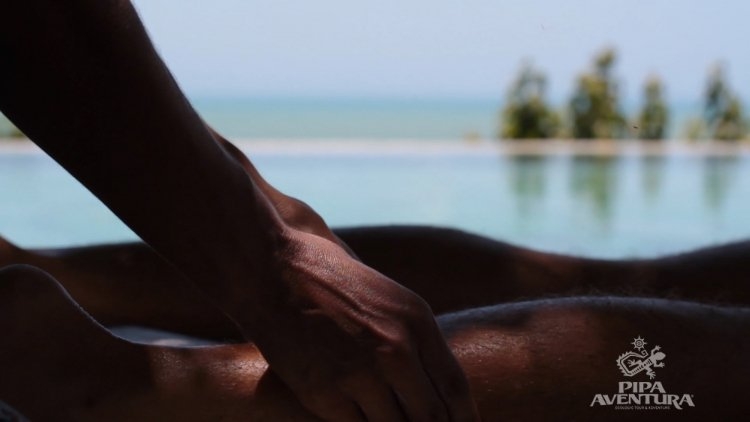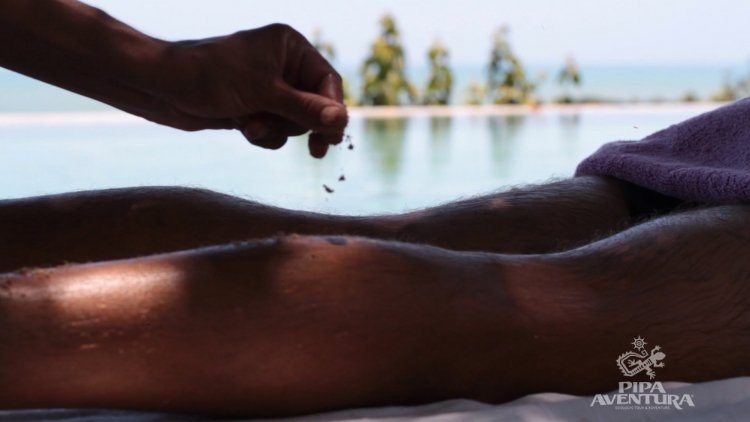 Relaxation Experience
Individual body therapy to be performed at your accommodation.
Services
Attributes
Days and hours
Monday - Tuesday - Wednesday - Thursday - Friday - Saturday - Sunday
Relaxation, connection, well-being, massages. Praia da Pipa offers a universe of calm, attention to health and relaxation. An opportunity to experience individual massage therapy and treatment.
YMA - Ayurvedic Yoga Massage: It is the integration of the ancient wisdom of traditional Ayurvedic massage with the Iyengar Yoga method. Realigns posture, improves respiratory and circulatory capacity and muscle tone. Developed in India, it is one of the most complete techniques to restore physical, mental, emotional and spiritual balance. Intended for anyone who is interested in fully improving their health. Excellent for relaxing, readjusting, balancing and realigning the body.
Rosana Pianilino is a body and holistic therapist. Besides YMA she also offers:
Relaxing Massage / Ayurvedic Abhyanga: Massage that tones muscles and organs, increasing respiratory capacity and blood circulation. It reduces tension, makes energy flow, keeping the body more harmonious and with a feeling of lightness.
Sports / Muscle: treatment for pain and physical trauma resulting from modern life or sports activities, providing fast and effective relief from chronic or recent pain.
Hot Stones: personalized relaxing therapy that provides an extraordinary harmonizing and rebalancing effect. It activates the flow of vital energy through the use of volcanic stones and synergy of oils, which harmonize the emotions and balance the physical, mental and energetic system.
Lymphatic Drainage / Exfoliation: Massage that stimulates lymphatic circulation, oxygenating cells, allowing the elimination of liquids and toxins, and thus minimizing edema and leg pain and swelling in the body.
In the holistic line it offers:
Reiki / Deeksha: technique of laying on of hands that helps in the balance and harmony of the vital energies of the being, acts in the physical, mental, emotional and spiritual fields. Supports and accelerates the body's ability to heal itself, helping to relieve pain and other symptoms. Alignment and balance of the auric field, subtle bodies and chakras.
Reconnective Healing: A form of "non-contact" (physical) healing offers an experience of balance, promoting positive changes in life. It is an energetic frequency composed of light and information intelligence. This frequency acts on our DNA, on the axiatonal lines and on the light field that surrounds us and extends outside our lines. The effects go far beyond the traditional definition of "healing" towards new areas of improvement, balance, modernization of the person in the physical being, sports performance or mental function.
Access Consciousness Bar: The bars are 32 points on the head, hands and feet, which when activated, is like pressing the "delete" key on the computer, erasing conditions that no longer serve us, thus allowing more space available to receive and create completely new experiences. It is a body therapy that allows you to start releasing limiting thoughts, ideas, conditioning, emotions, attitudes and beliefs that you have registered about any situation or experience. Also suitable for anxiety, depression, frustration, hyperactivity and to achieve goals.
Services:
Duration: 90 minutes
Time: to be agreed
Price: from R $ 275,00
---
Relaxation Experience en Facebook
Relaxation Experience en Instagram
Tours in Pipa Beach
Tours, activities and unique experiences at Pipa Beach