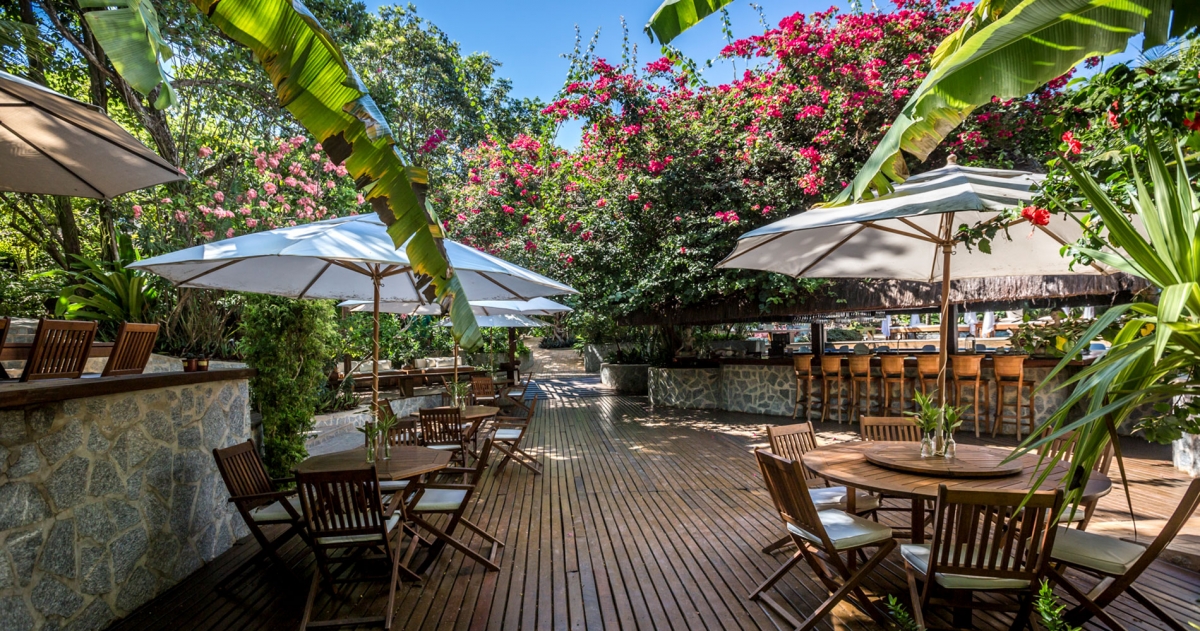 Sombra e Água Fresca - Day Use
Enjoy first-class facilities with an incredible view!
Services
Attributes
Days and hours
Monday - Tuesday - Wednesday - Thursday - Friday - Saturday - Sunday
10:00 Hs
The Hotel Sombra and Agua Fresca are located 100 meters from Playa do Amor on the highest point of Pipa with an impressive panoramic view.
Our visitors are received with the best comfort and security, without giving up the typical hospitality of the northeast and a unique decoration that fuses the regional culture with the oriental one.
The hotel has 25 spacious and luxurious rooms, two panoramic pools, a bar, relaxation area, lounge, private parking and a sophisticated and cozy restaurant.
Daily use: R$ 150,00 per person, with R $ 100,00 reverted to consumption.
---
Sombra e Água Fresca - Day Use en Facebook
Sombra e Água Fresca - Day Use en Instagram
Tours in Pipa Beach
Tours, activities and unique experiences at Pipa Beach