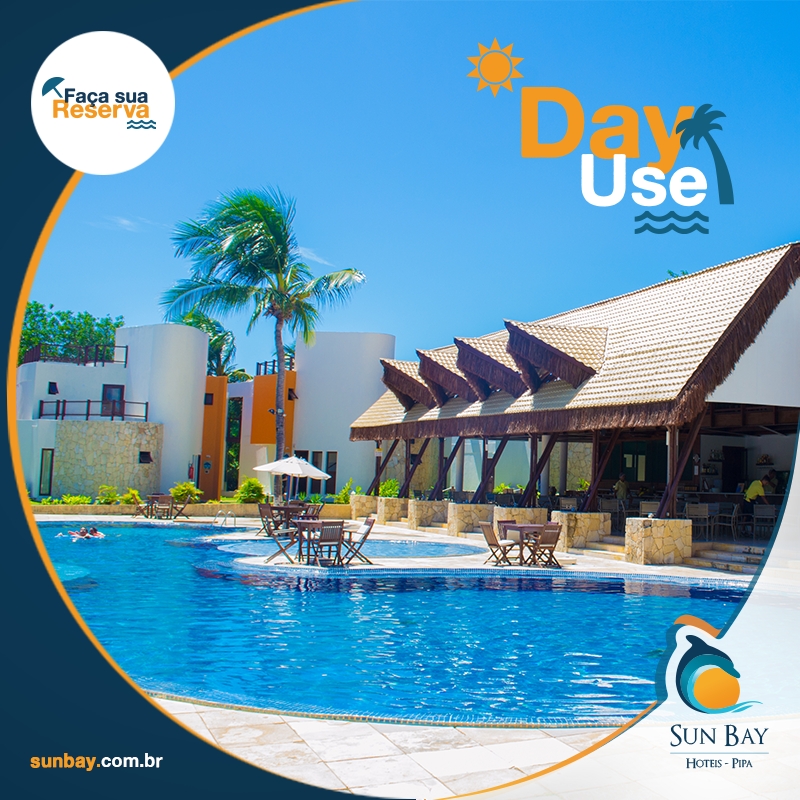 Sun Bay - Day Use
The Day Use of the Sun Bay Hotel is an opportunity for people who do not stay at the hotel to enjoy our structure of swimming pools, restaurants and entertainment venues.
To take advantage of this service, we charge a fee of R $ 67.00 that will give access to the swimming pools, restaurants and other common areas of the hotel. Of the amount paid, R $ 40.00 is reverted to consumption, which means that you can reduce the amount of what was consumed in the restaurant or at the pool bar. If the amount consumed is higher than the daily usage rate, the difference payment must be made when leaving the hotel.
To access the swimming pools and other recreational areas, identify yourself at the reception and remove the bracelet (visitor) that will entitle you to stay at the hotel.
Rules of use of the Day Use:
- Children from 0 to 5 years old do not pay;

- Children from 6 to 12 years old pay half of the amount, also reverted to consumption;

- Towel service not included;

- Daily service hours from 10:00 a.m. at 5:00 p.m.
Tours in Pipa Beach
Tours, activities and unique experiences at Pipa Beach