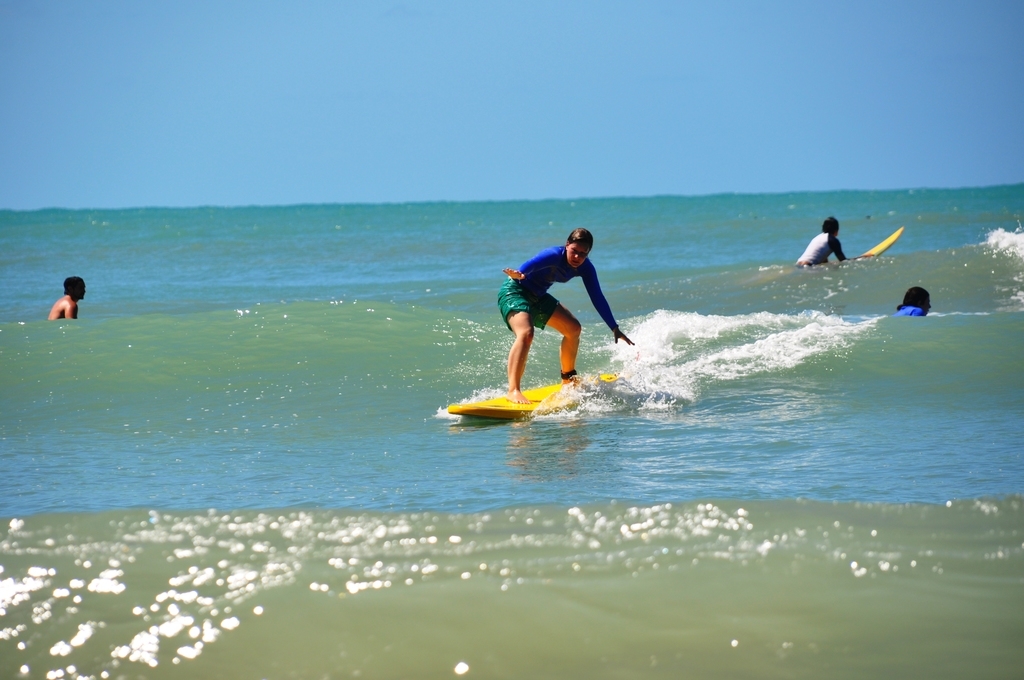 Surf Classes
Trieb Club
I lived the experience of Surf !!! We are committed to teaching professionally, so we are a school that gives just one class per day (02hr). We assure you that you will stop and feel the true pleasure of surfing a wave. Our classes are 2 hours with Personal Surf Trainer certified by ISA (International Surfing Association) at Madeiro Beach, the best for beginners and with perfect conditions for longboarding.
We prepare packages for courses from 3 days. Includes round trip transportation, Soft (Okilled) tables 9.0, 8.0 and 7.4 and Lycras.
We offer the option of staying at our Surf House Pipa Paraíso, an unforgettable experience with a view of the sea.
Tours in Pipa Beach
Tours, activities and unique experiences at Pipa Beach