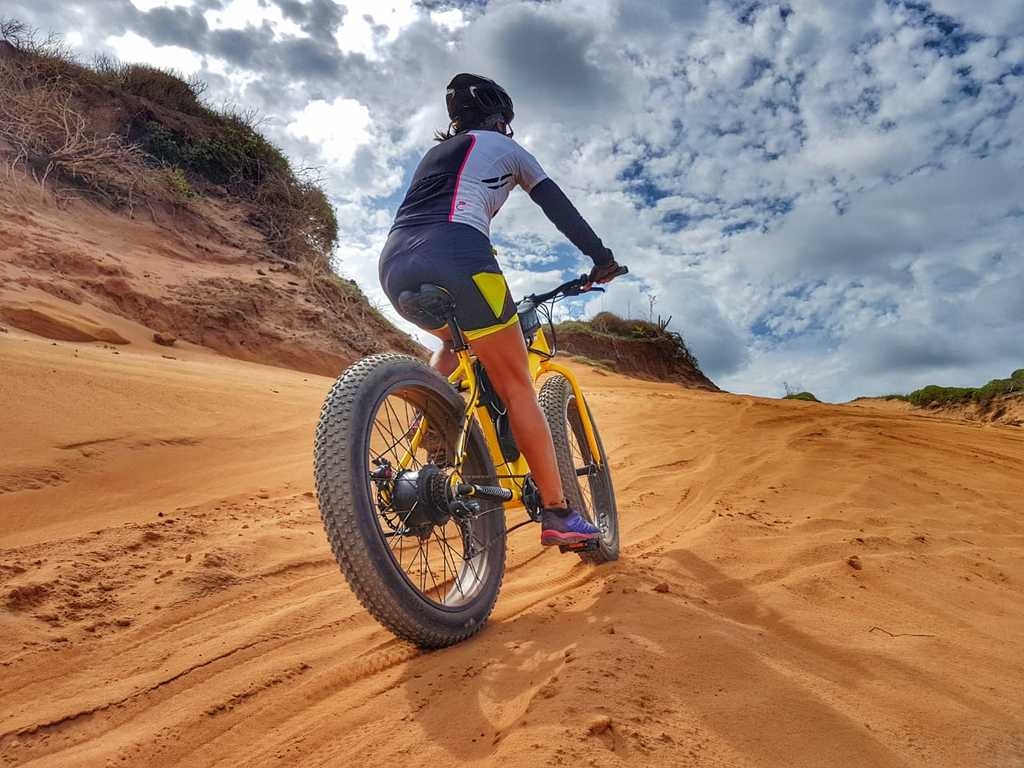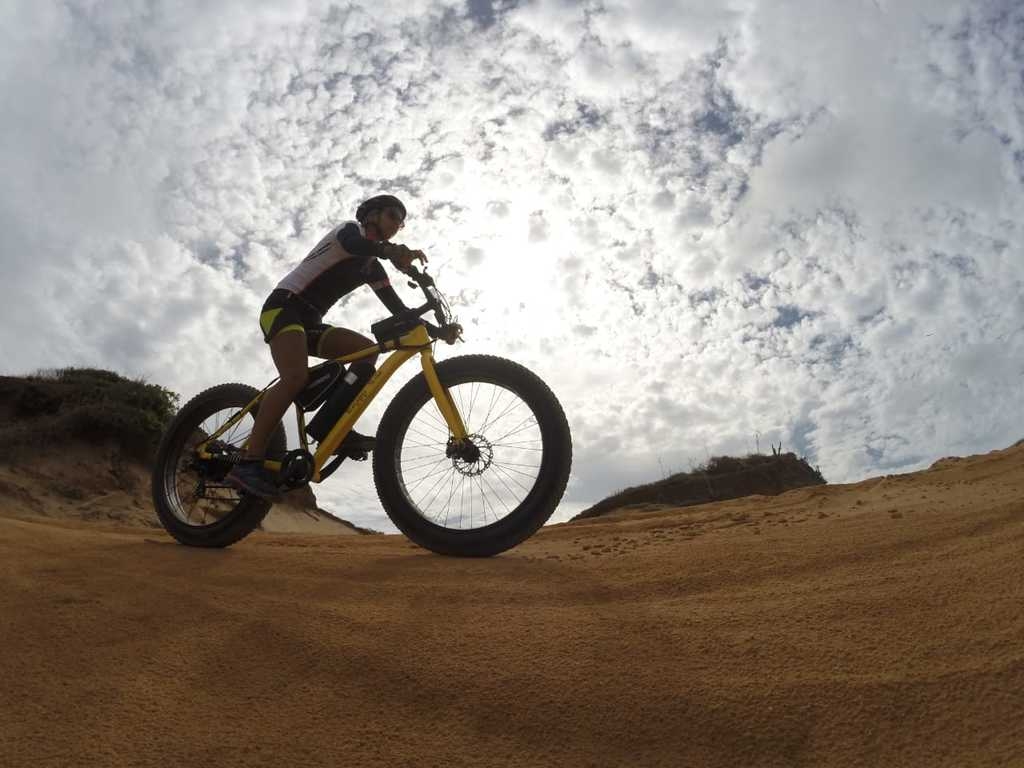 E-FAT Electric Bike
Trieb Club
Services
Attributes
Days and hours
Monday - Tuesday - Wednesday - Thursday - Friday - Sunday
An incredible experience for beaches, dunes, cliffs ....
Our Fat Bikes feature a 500W engine driven on the rear wheel, works with pedal swivel, 4.0-wide tires provide pedaling on any terrain, including smooth sands with no effort. Without a doubt the most ecological tour of Pipa, without any CO2 emission, no noise and in all safety.
We provide water, helmet and we include personal insurance, as well as guide in English, Portuguese and Spanish.
Make your reservation now! two daily departures and two routes available.
Come and ride on another level with Trieb Club.
---
E-FAT Electric Bike en Facebook
E-FAT Electric Bike en Instagram
Tours in Pipa Beach
Tours, activities and unique experiences at Pipa Beach