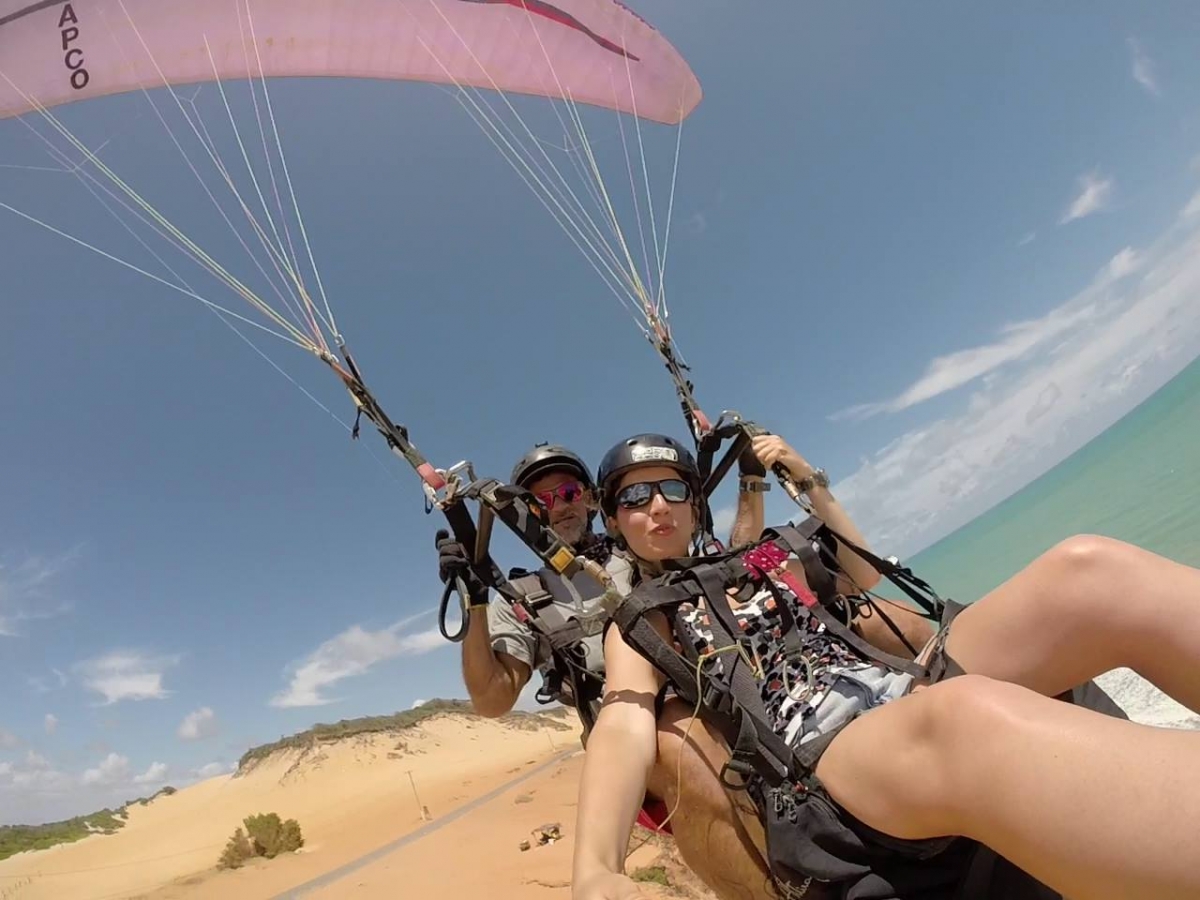 Pipa Parapente
I came to fly over the paradisiacal Pipa Beach!
You will have the opportunity to fly through the air of one of the most paradisiacal beaches in Brazil, the Pipa Beach. It will be an unforgettable experience!! It is even possible to observe dolphins and turtles!
Come enjoy the most special ride of your life ... Perform the dream of flying!
The value of Adventure !? Just R $ 180.00 of 15/20 min per person.
Our Instructors are qualified and expert, certified by the ABP (Brazilian Paragliding Association).
Tour information
Days: The operation is of every day in which the climatic conditions allow it.
Months: From October to March.
Point: Cliffs of Cacimbinhas Beach, Pipa Beach - RN.
Tours in Pipa Beach
Tours, activities and unique experiences at Pipa Beach