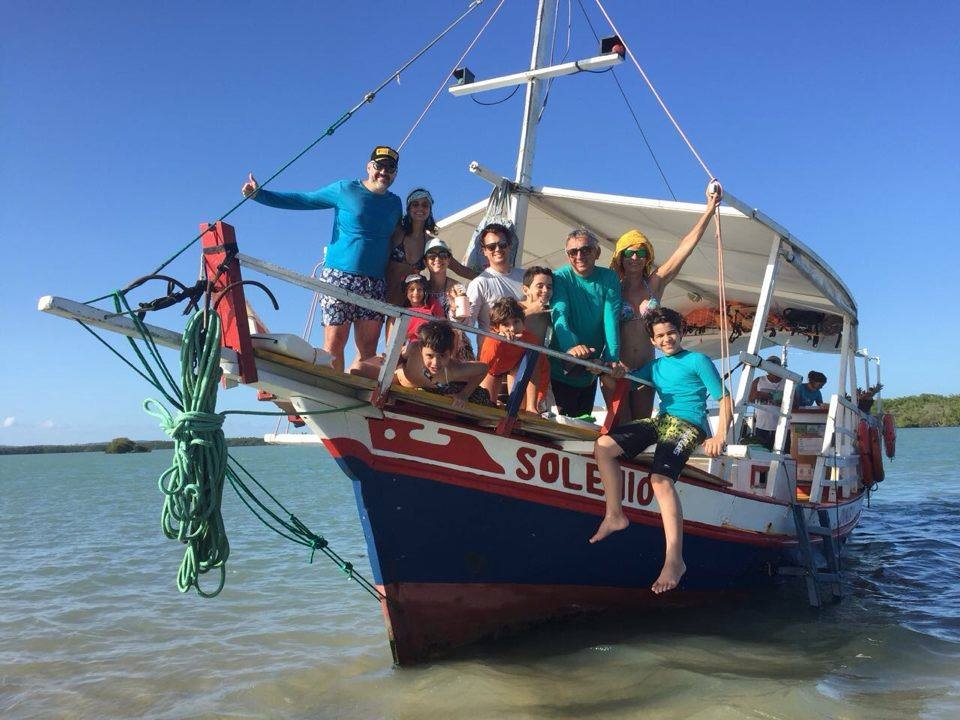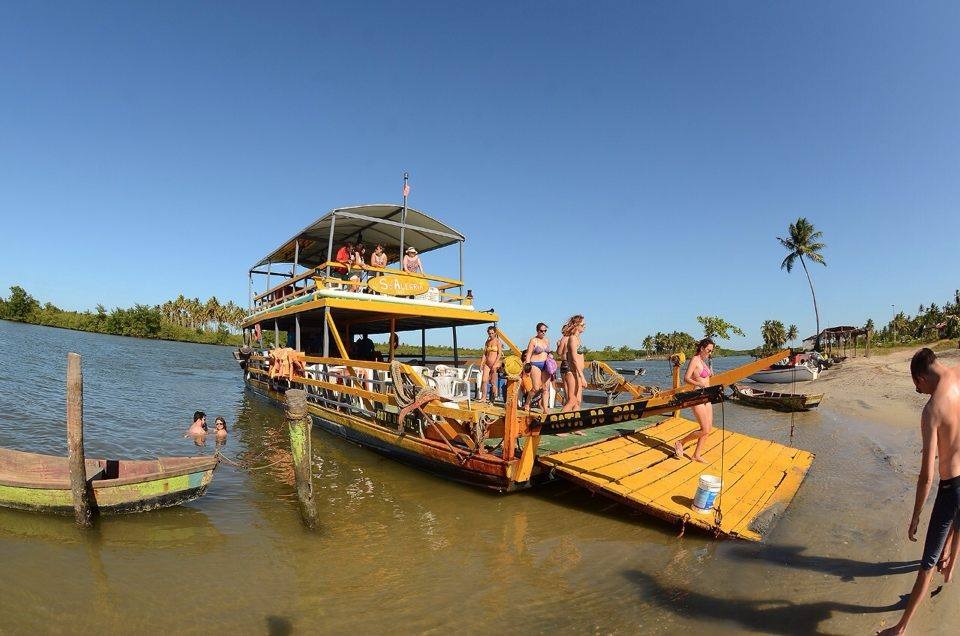 Gastronomic boat ride "Solemio"
Embark on an authentic culinary experience immersed in the autochthonous nature of the region.
Services
Attributes
Days and hours
Monday - Wednesday - Saturday
12:00 hs
Whether on a fishing boat, more rustic, or on a raft, bigger and flat, it does not matter, enjoying a day sailing in the Guaraíras Lagoon in Tibau do Sul is a must-see program.
The walk starts around 11:30 am, gives time to wake up late, have a quiet breakfast and a transfer will look for it in the pousada - or where you want to schedule it - to take it to the port of the lagoon, near the center of Tibau and approximately 15 km from the center of Pipa.
The Guaraíras lagoon has long since been only a lagoon, since it has an opening for the sea and, consequently, salt water, but it still preserves the format and has several small rivers flowing into it besides irrigating several municipalities of the region.
The tour includes drinks and snacks, lunch is served on the ship itself, part of the ingredients that make up the menu are being caught and harvested during the journey and you have the opportunity to participate. Shrimp, aratu, oyster and, of course, fish! In addition to salads, fruits and pinches (espetinhos) of various flavors. Of course, enjoying a swim in warm water on a sand boat in the center of the lagoon is fantastic, but what makes it a unique walk are the "tales" of legends and historical and ecological narratives. How the lagoon was formed, the crescent that destroyed the first village of Tibau do Sul, the cases of cannibal Indians and also see, touch and discover the different types of crabs that inhabit the typical mangrove region. Not to mention the magical sunset that we will see there in the company of the dolphins, almost always frequent at the end of the day.
Duration: 6 hours
Departure: 12:00 am
Value: R $ 225 per person (includes drinks, food and ride)
* Check availability at least 3 days in advance.
---
Gastronomic boat ride "Solemio" en Facebook
Gastronomic boat ride "Solemio" en Instagram
Tours in Pipa Beach
Tours, activities and unique experiences at Pipa Beach