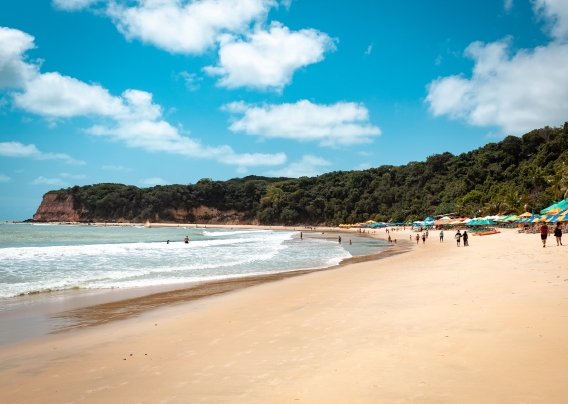 Sustainable Tourism - What is it and how to practice it in Pipa?
How to be sustainable during your stay in Praia da Pipa or anywhere on the planet? More and more we listen to talk about this concept of Sustainable Tourism, but after all, what is it?
To begin this reflection we must think of the concept of "being sustainable" as a way of life. It is to enjoy what the world, or the fate of your next trip, offers without compromising availability for future generations. The concept of sustainable tourism is based on three essential pillars:
Environmental: local nature conservation
Economic: support for local businesses
Social: encouragement and appreciation of local cultural projects
Getting in touch with the residents and living different realities of the day-to-day traveler helps to value the culture, as well as attracting resources to the community by making the economy spin. The good practices that we will see here can be applied also in your street, neighborhood and city, and will surely bring benefits to everyone around you!
Some tips for making sustainable tourism:
Respect nature: Do not leave your garbage and do not impose loud sound to wildlife.
Search history, nature and local issues
Respect the natives, locals and their culture.
Travel also in the off-season
Prefer registered companies in the city, the tax collection back as benefits for the city
Encourage local craft and small business
Save water and electricity
The experience of your journey will be etched in your memory forever, and twenty years from now, when you remember and want to revisit that heavenly place, you will surely want it to be there, beautiful and protected as it is today. Traveling in a sustainable way is our responsibility, just take the first step.
---
Photo GalleryClick to zoom