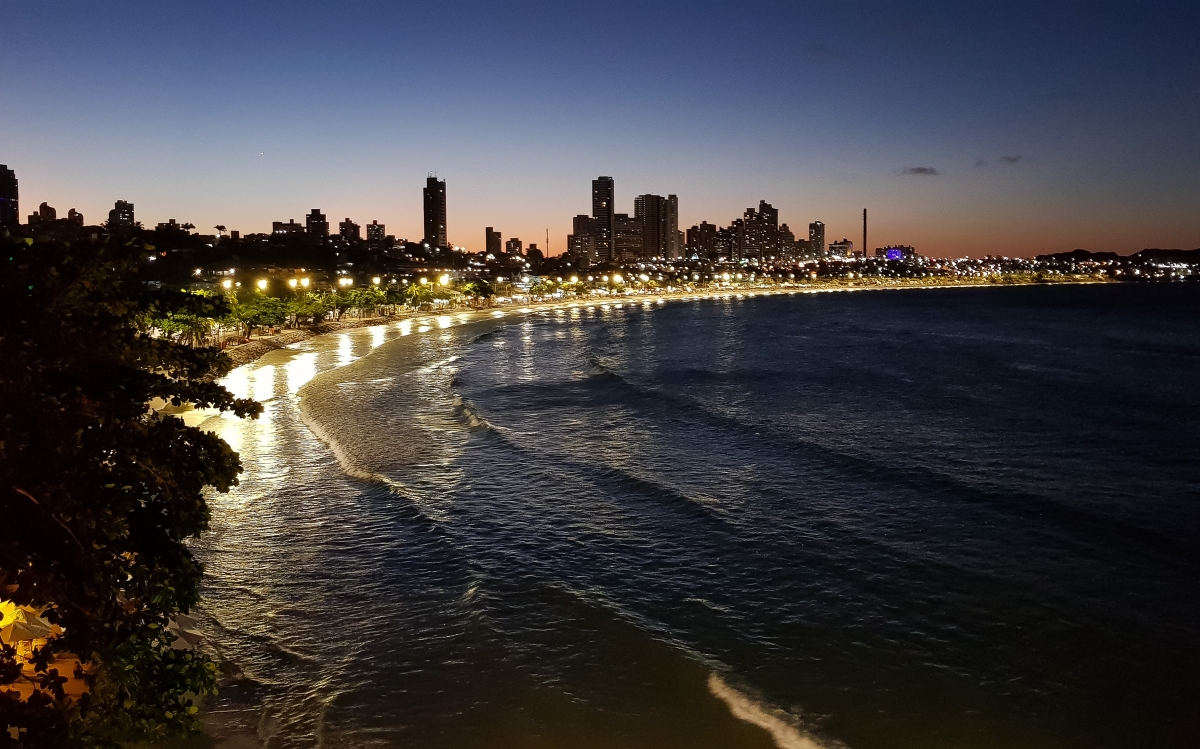 Ponta Negra Beach
Known as the "Copacabana" of Natal, it is the postcard of the city and the edge of the busiest.
It is located at the exit to the South Coast, on the avenue Erivan France. Besides the hustle and bustle, this border is known due to the beautiful landscape that surrounds the fence, such as Morro do Careca, another postcard of the city, which is formed by a huge dune with about 100 meters in height.
What to do?
Orla de Ponta Negra is considered the most lively area of ​​Natal. It is an ideal place for those who want to enjoy the nightlife of the city as it is surrounded by bars and nightclubs, as well as several restaurants that offer a variety of menu options. to delight in both local and international cuisine. There are several of the best restaurants in the area.
For your safety, this is one of the 7 points of Christmas monitored 24 hours a day and has security cameras that are integrated with the local police.
The most popular spot on the waterfront that concentrates several bars, restaurants and nightclubs is in Alto da Ponta Negra, which can be reached through Rua Dr. Manoel A.B de Araújo, its main access.
If you are looking to have fun in the warm waters of the sea, there are several options for excursions and water adventures, such as "jangalancha" which is a mixture of boat with raft, a disco boat, banana boat, etc.
All around you will find companies of touring cars that offer tours all over the coast of the city, as well as guides and packages to meet and short Christmas.
Morro do Careca
Morro do Careca, a 107-meter high dune is considered the largest postcard of Natal and it is located on the Orla de Ponta Negra. Her name was given because the dune looks like a human bald. Although it is no longer possible to climb to its top, from the sands of the beach you can see it and admire the landscape.
---
Photo GalleryClick to zoom