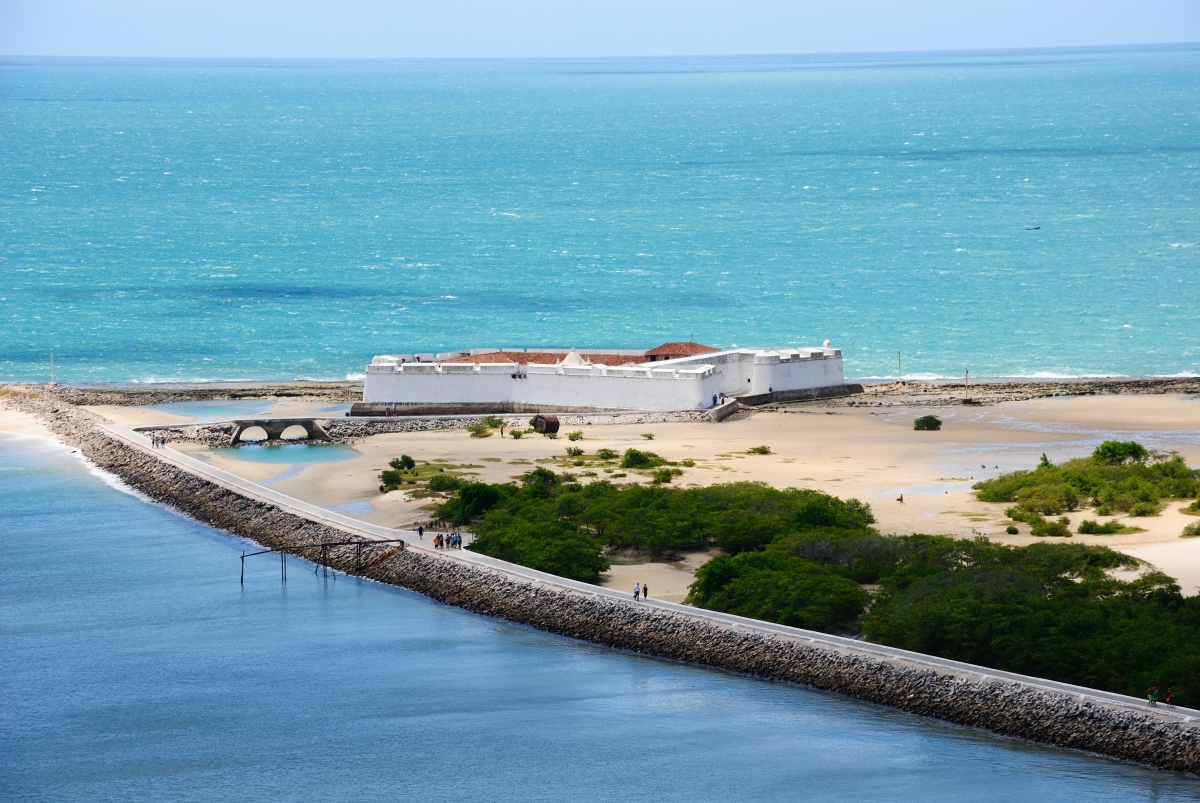 Fort of Reis Magos
The Fort of Reis Magos is one of the main tourist and historical sites of Natal
If you want to know a little about the history and culture of this city, it can not be left out of your script since it is one of the buildings that tell how the city was born.
This building was the initial mark of Christmas and its construction began even before the foundation of the city, on January 6, 1598 on the Day of Kings, and therefore takes its name.
In the beginning it was only a small palisade, that is to say, a military architecture constituted by wooden stakes that were planted in the ground forming a barrier, and in 1628 it was inaugurated as we see it today.
During the period of colonization of the country, the fortifications were built in each discovered territory with the purpose of protecting against invasions, and in 1633 the Fort of the Magi suffered an attack of the Dutch who dominated the region until 1654, when it returned to belong to the Portuguese.
In star format, its architecture is full of concepts and is open for visits.
Another point that attracts many tourists is the view from the top of the fort, where many take to take pictures with the spectacular view in the background or next to the old cannons. Currently, next to it is the Newton Navarro Bridge, on the right side of the Potengi River Bar.
Today it is administered by the José Augusto Foundation, in Rio Grande do Norte, whose purpose is to promote the scientific and socio-cultural development of the State.
Information:
Address: Av. Café Filho, 1 - Praia do Meio, Natal.
Visiting hours: From Tuesday to Sunday from 0h to 16h. Closed on Mondays.
---
Photo GalleryClick to zoom