The importance of selective garbage collection
How can Praia da Pipa improve on the environmental issue of separation, collection and disposal of recyclable, organic and waste materials?
So far, we know that human life only exists on a single planet, ours, planet Earth. And based on this principle, we have a duty to care for her as we do in our home.

What we consume in our lives and how we dispose of waste says a lot about us and our responsibility to the planet and the next generations. The habit of separating recyclable, organic materials and common waste must be rooted in our customs.

Praia da Pipa, a tourist destination famous for its preserved nature and beautiful landscapes, is in danger of losing its charm if we do not take care of the environment that surrounds us. We consume tons of industrialized products that contain plastic and paper packaging, and part of them are destined for common garbage and are mixed with other tailings that return to nature and will take hundreds of years to decompose, apart from those that end up on the beach sand and deep in the oceans.

With that in mind, in giving an ideal destination to the recyclable waste from bars and restaurants, ABRASEL in Pipa (Brazilian Association of Bars and Restaurants) joined PIPA LIMPA, (a group of people engaged in encouraging sustainable behaviors) to help the friendly scavenger, Durval Gomes, who has been doing selective collection work in Pipa for over 6 years.

For the work with the restaurants and bars to happen, it is necessary a car that holds more than 1 ton, a press and to improve the sorting space, so they created a collective financing, to add the equivalent to expand the collection potential, sorting and correct destination of recyclable materials.

To collaborate with crowdfunding and encourage Gomes' work and selective collection in Praia da Pipa make your donation, of any value, at the link here.

Gomes is already known by many businessmen and residents. In 2014 he started collecting cans, over time he borrowed money to buy a motorbike and cart. From then on, he started to collect the other recyclable materials that were neglected by other collectors: plastic, cardboard and long neck bottles. Gomes circulates the city daily collecting the materials, there are many inns, partner hotels and some condominiums and residences that have joined the selective collection of recyclables, but as the demand grows every day he needs tools to continue exercising his work.

In order to improve the aspect of our city and organize an ideal disposal for recyclables, organics and other waste, it is necessary to expand the collection capacity of Gomes, to value and encourage other actions that help in the maintenance of the environment, such as cleaning beach with the efforts of the Tribo Ambiental, a movement led by Gustavo Tiririca, every Wednesday at 8 am and the work of INDAMA, a company that collects used cooking oil every 15 days in Pipa.

Partnerships like these tend to improve our municipality and our quality of life! Are we going to collaborate for Pipa to be a cleaner and more environmentally friendly place?
Are we going to take care of our home, our beach and our planet?
Separating recyclables from other waste and having a domestic compost at home greatly reduces the waste generated by each person. Do the test! They say that to create a habit you need to repeat it for 21 days. How about starting to separate your garbage? Yes, there is selective collection in Pipa, and we want to expand it to serve more and more homes and businesses.

Collaborate with crowdfunding!
Encourage selective collection with your friends. Good habits are passed with examples, do your part!
To reduce our impact on the environment it is important to know about the 5Rs - Recycle, Reuse, Reduce, Refuse and Rethink - we have a text on the blog talking about it, read here!
---
Photo GalleryClick to zoom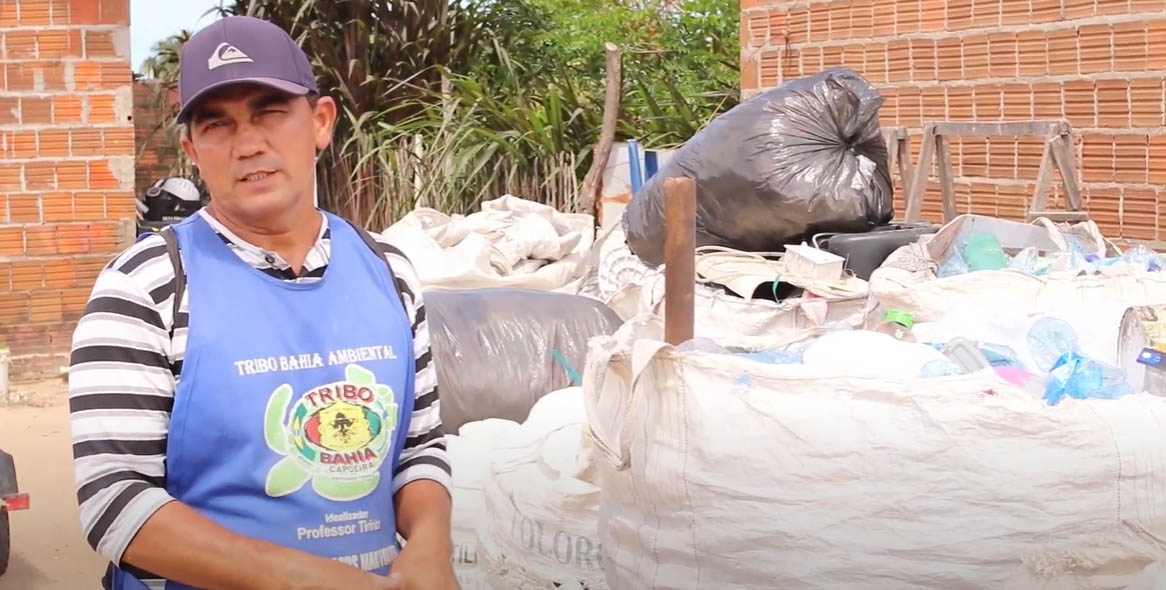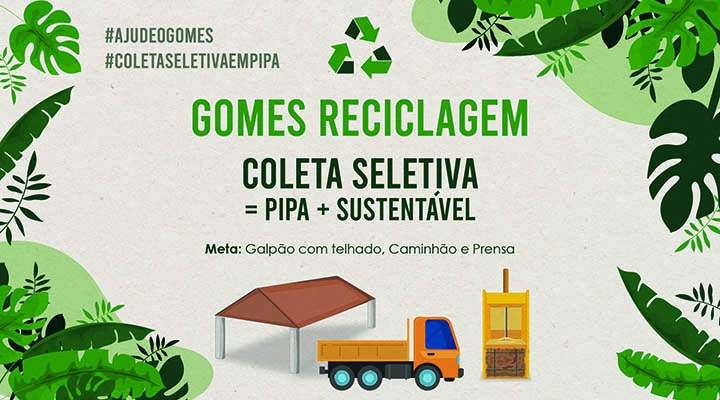 Foto: Gomes, Marcelo (INDAMA), Ludmila (engenheira ambiental), Gerusa (Abrasel), Adrianne (Abrasel na Pipa), Anna Flávia (Pipa Limpa), Luiza (Abrasel na Pipa)