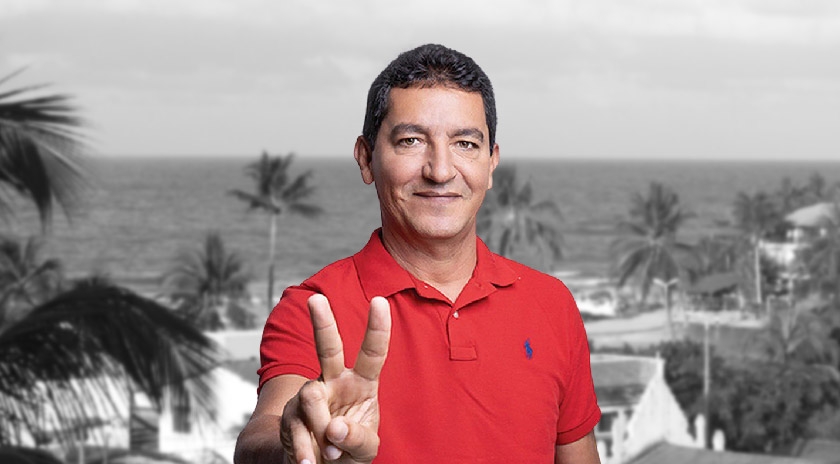 New mayor elected to Tibau do Sul
This Sunday, November 15th, the population of Tibau do Sul elected the candidate Valdenicio Costa as manager of the municipality for the next 4 years.
The dispute was between the current mayor, Modesto (PSB), Pedro Ferreira (PV) and the elected, Valdenicio (DEM).
Voters already knew Valdenicio from another administration, between 2012 and 2016, he was mayor of the municipality and now in 2021 he has the opportunity to re-manage the city to join forces between the public and private sectors, bring the advance and sustainable preservation of tourism to Tibau do Sul and Praia da Pipa.
Among the proposals of the new mayor are to build daycare centers in Pipa and Bela Vista, full-time education, build housing for needy people, ensure the supply of medicines in health units, reactivate the image center of Tibau do Sul and work for a management true and transparent.
This election was marked by a historic debate organized by the Preserve Pipa movement, broadcast live on youtube and watched by more than 9,000 people. The three candidates for the mayor's office were able to present their proposals, confront their opponents and answer questions from the audience.
The new mayor was elected with 49.32% of the vote. Among the councilors who will occupy the 9 seats in the city hall are: Mourinha, Antonio Henrique, Lalinha, Mano do Camarão, Neguinho da Bela Vista, Chiquinho do Munin, Ilana Inacio, Eronaldo and Nino.
We congratulate everyone for the victory at the polls! We hope that the next 4 years will be prosperous! Let them take care of our city, value the tourist destination and act responsibly to put Tibau do Sul and Pipa in the world tourism panorama.
---
Photo GalleryClick to zoom