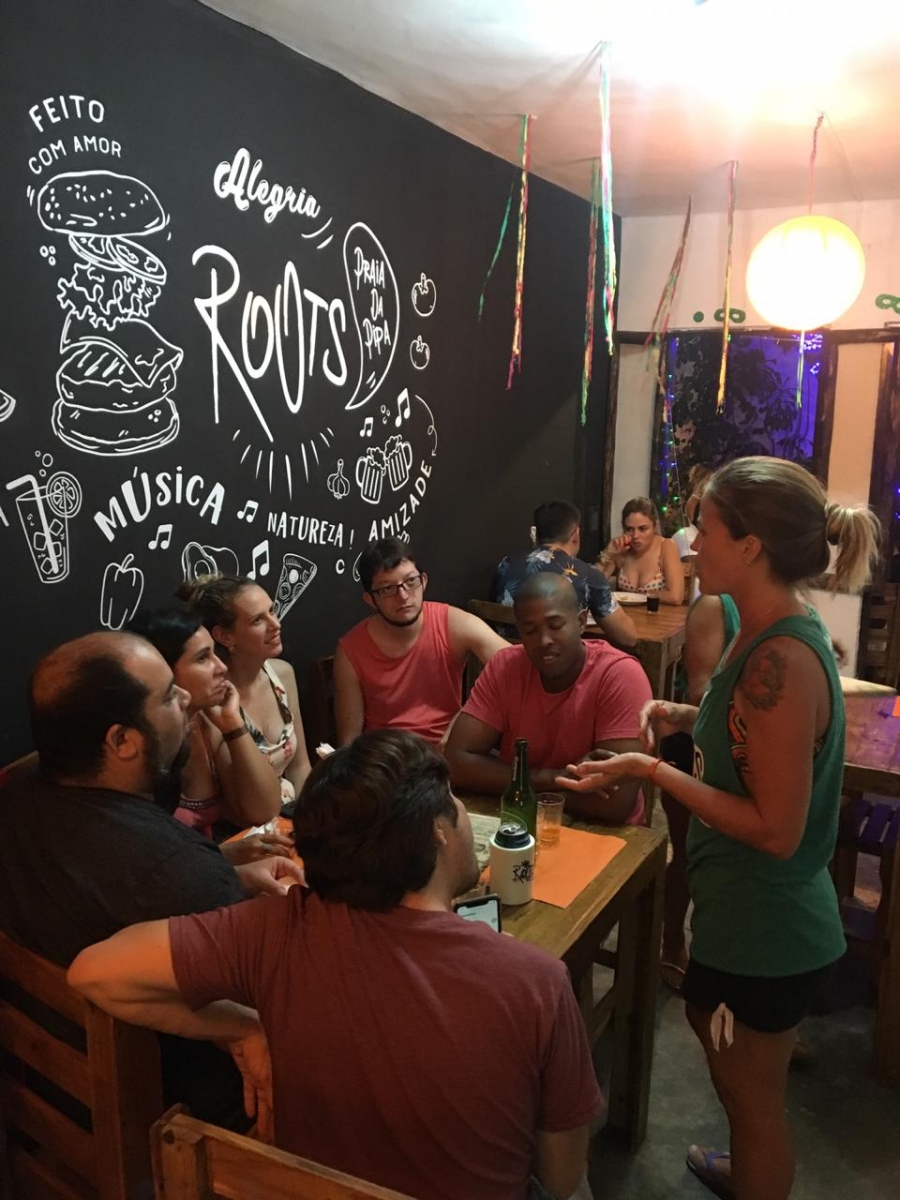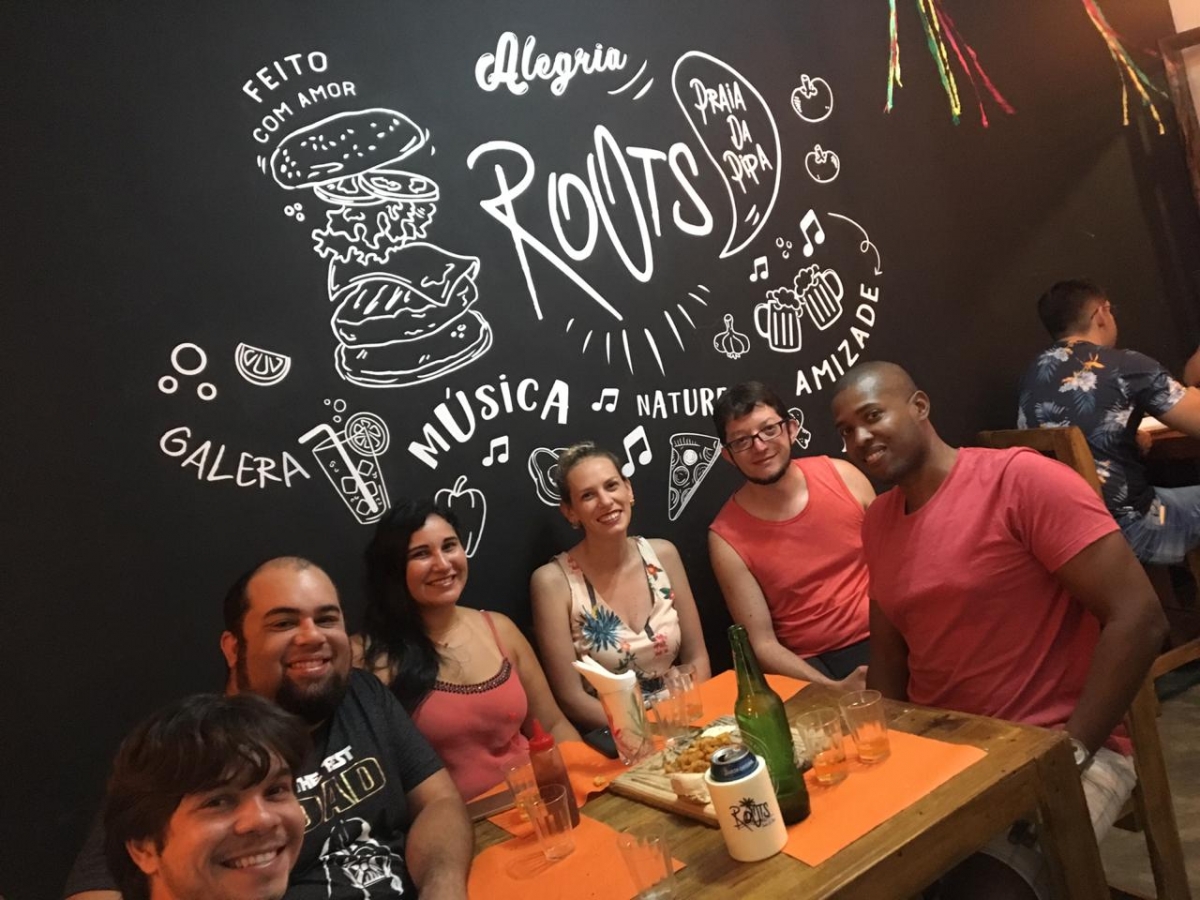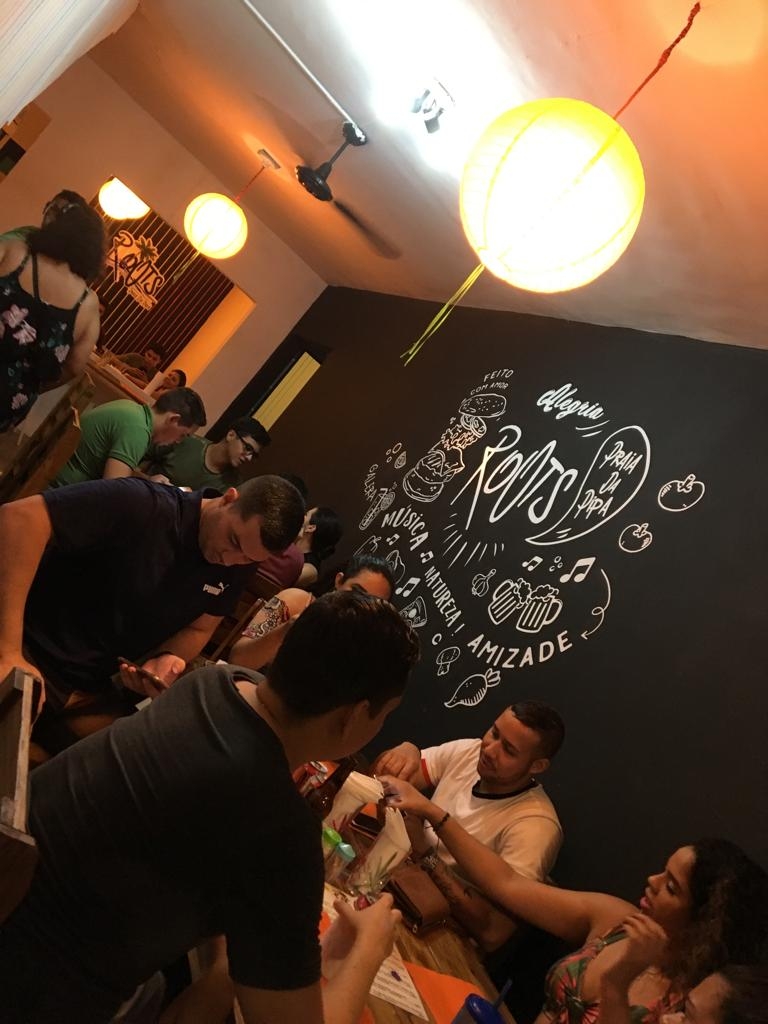 Roots
Roots is a space in Pipa Beach where you can eat, play, drink a cold beer, a natural juice, be with friends and listen to good music ... all in one place!
Services
Days and hours
Wednesday - Thursday - Friday - Saturday - Sunday
18:00 - 23:00
We highlight our Rodizio of Artisanal Burgers. In it you can taste all our variety of burgers along with homemade sauces in addition to our famous rustic potatoes, which are prepared with different seasonings so that they come out well crispy.
How is Rodizio?
It is a way to taste all hamburgers freely and come out with the plus of rustic potatoes.
Our products are totally homemade!
- Hamburgers: Chicken, meat, lentils, poroto-feijão
- Cheeses: Roquefort, mozzarella, cheddar, cottage cheese
- Homemade sauces: Barbecue, green mayonnaise, guacamole, creole, roasted colored peppers
Our menu also offers Gramajo Scrambled, French Fries with Cheddar and Bacon among other delights.
We will wait for you!
---
Location
---
Roots en Facebook
Roots en Instagram
Gastronomy in Pipa Beach
The best places to eat at Pipa Beach