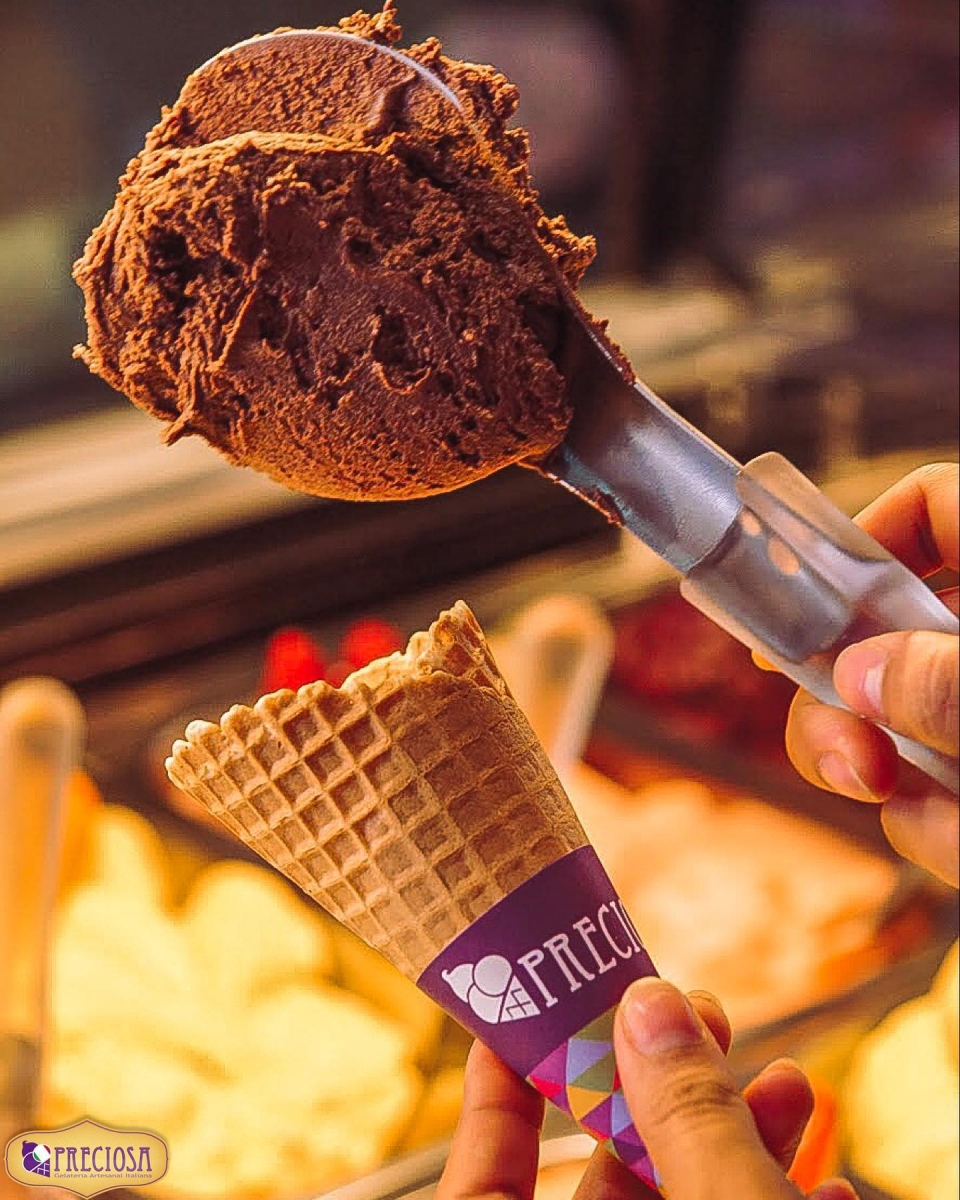 Gelateria Preciosa
Premium ingredients and totally natural, without dyes or preservatives. An offer of 16 flavors that change every day, always offering a different option.
Services
Days and hours
Wednesday - Thursday - Friday - Saturday - Sunday
15:00 - 21:00
The attempt of the young couple of Italian owners of the gelateria is to mix Italian art and tradition in making ice cream, with a variety of Brazilian fruits and flavors.
The proposal of the Gelateria Preciosa is to serve a very creamy ice cream, as only an Italian ice cream knows how to be, with typical Italian flavors such as mascarpone with nutella, stracciatella and pear with cinnamon and nutella, and also a variety of typically Brazilian flavors such as mangaba , araçá with guava candy, jaca mousse, passion fruit, coconut with lemongrass, caipirinha among others.
The Precious Gelato is the result of a continuous search for the best Italian and Brazilian ingredients.
The intensity of the flavors derives from its correct and generous dosage.
Among our ingredients you will NOT find: Hydrogenated and trans fats, artificial preservatives and flavors, dyes and synthetic antioxidants.
Our attempt is to combine the best Italian tradition of making ice cream with creativity versus new flavors and combinations of tastes.
The result is PRECIOUS GELATO: CREAMY, INTENSE AND WITH TYPICAL FLAVORS both Italian and Brazilian.
Thanks to the great dedication to work, the excellent quality of the Precious Gelato was quickly known by the inhabitants of Pipa and, consequently, by Brazilian and international tourists.
We were nominated by the Quatro Rodas 2011 and 2012 Guide and Veja Natal magazine of the same years.
Schedule:
* Wednesday, Thursday and Sunday from 3:00 p.m. to 8:00 p.m.
* Friday and Saturday from 3:00 p.m. to 9:00 p.m.
---
Location
---
Gelateria Preciosa en Facebook
Gelateria Preciosa en Instagram
Gastronomy in Pipa Beach
The best places to eat at Pipa Beach