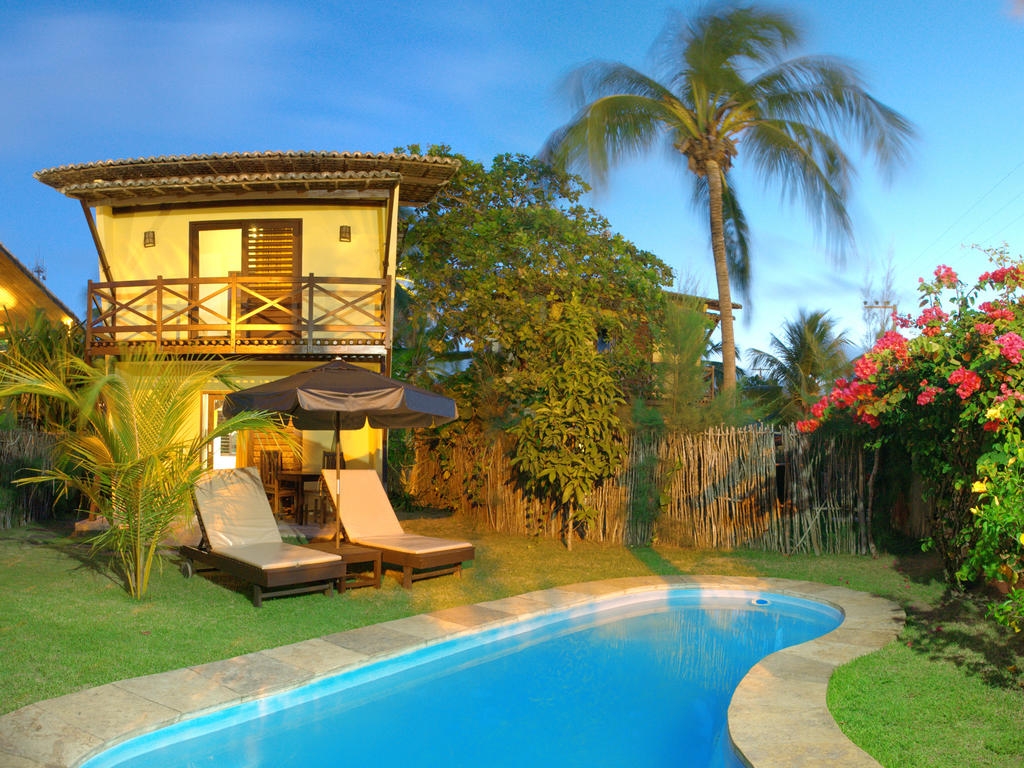 Serhs Villas da Pipa
Welcome to a special accommodation in Pipa, calm and tranquility await you.
The area's first and only hotel with these characteristics.
The Serhs Villas da Pipa Hotel certainly stands out in this region as its 22 villas, which are fully-equipped both inside and out (each one has a private barbeque and swimming pool in its garden) offer guests total privacy, whether they are staying as a family, with friends, or as a couple.
The hotel is based on the villas which can be found in the Balearic Islands (Palma de Mallorca, Menorca, Ibiza) but with the following extra services:
- Daily cleaning service

- Restaurant, offering excellent Brazilian cuisine

- Room service, which brings the food to your villa

- Other services offered by the restaurant: Lunches and dinners on special dates (Easter, Christmas, festivals, etc.), which will be served in your villa. If you wish, you can also reserve a special service in which the hotel staff cook a meal on your villa's own private barbecue while you relax in the pool, or simply spend time playing with your children or drinking a beer in your own garden with your partner or friends.

- Breakfast: the buffet breakfast is considered one of the most varied and extensive in the area, and consists of many different types of traditional and international dishes, with a wide range of pastries, local fruits (true delicacies), tapioca, omelettes, all types of fresh juices.
In the Serhs Villas da Pipa Hotel complex you can enjoy the same level of privacy as you would in your own home, whilst also being able to order the hotel's select services if you so wish.
- The hotel staff: The hotel's staff has been specifically trained to adequately meet the specific demands of our guests. For our polite and friendly staff, the guests are the number one priority.
---
Location
---
Serhs Villas da Pipa en Facebook
Serhs Villas da Pipa en Instagram
Pipa Beach Brazil Hotel
Some special places to stay in Pipa Beach