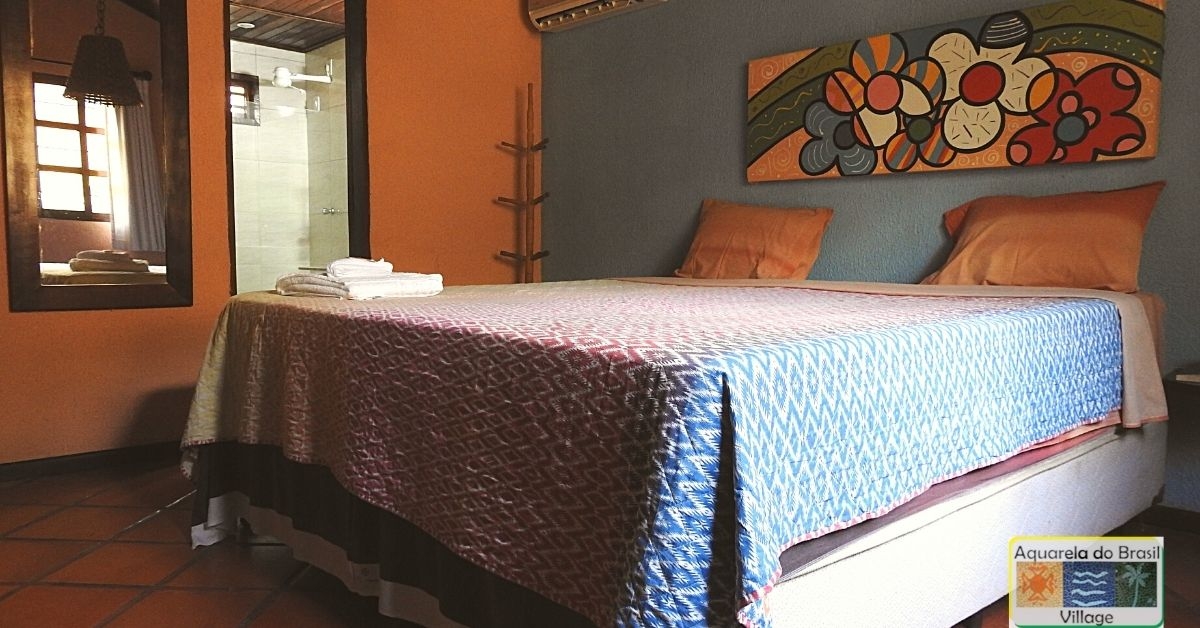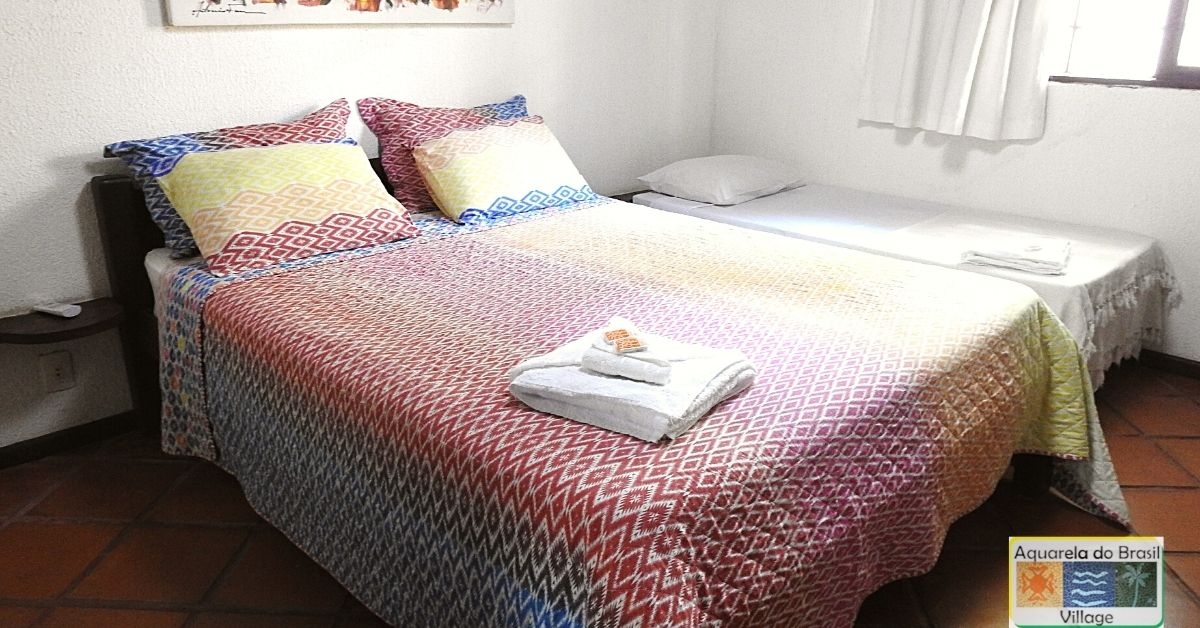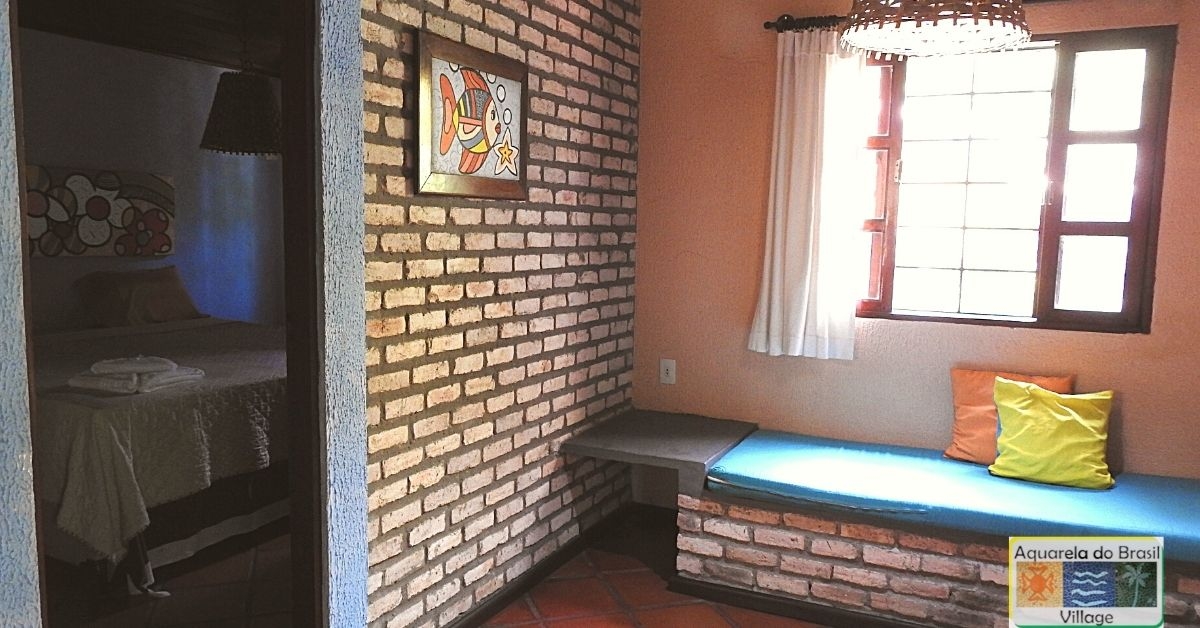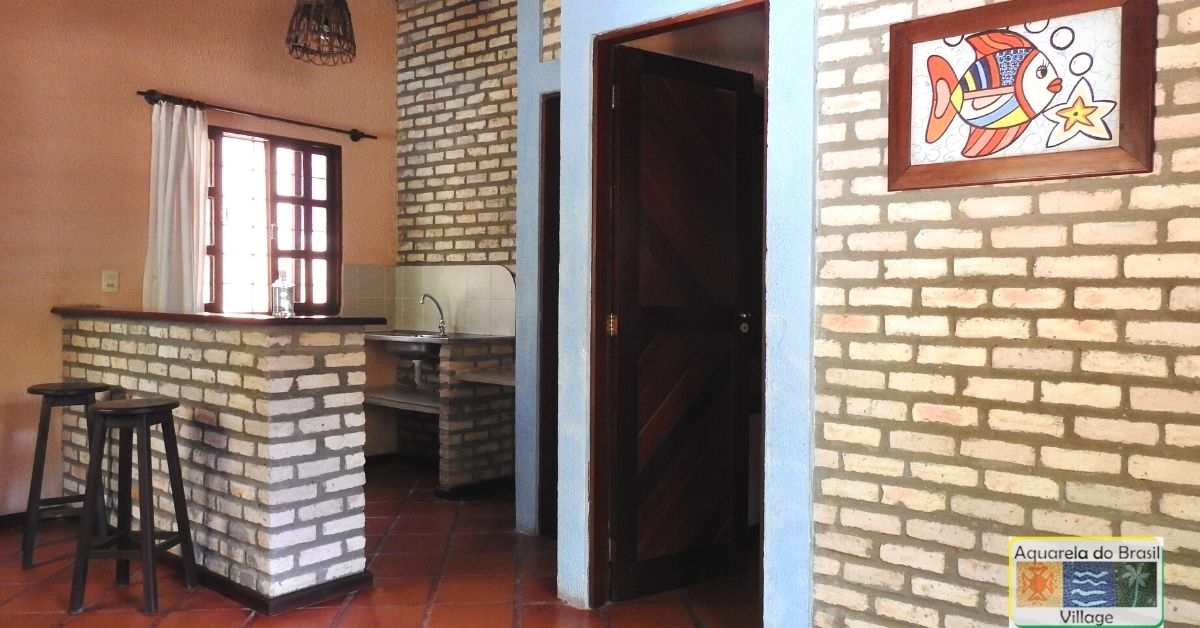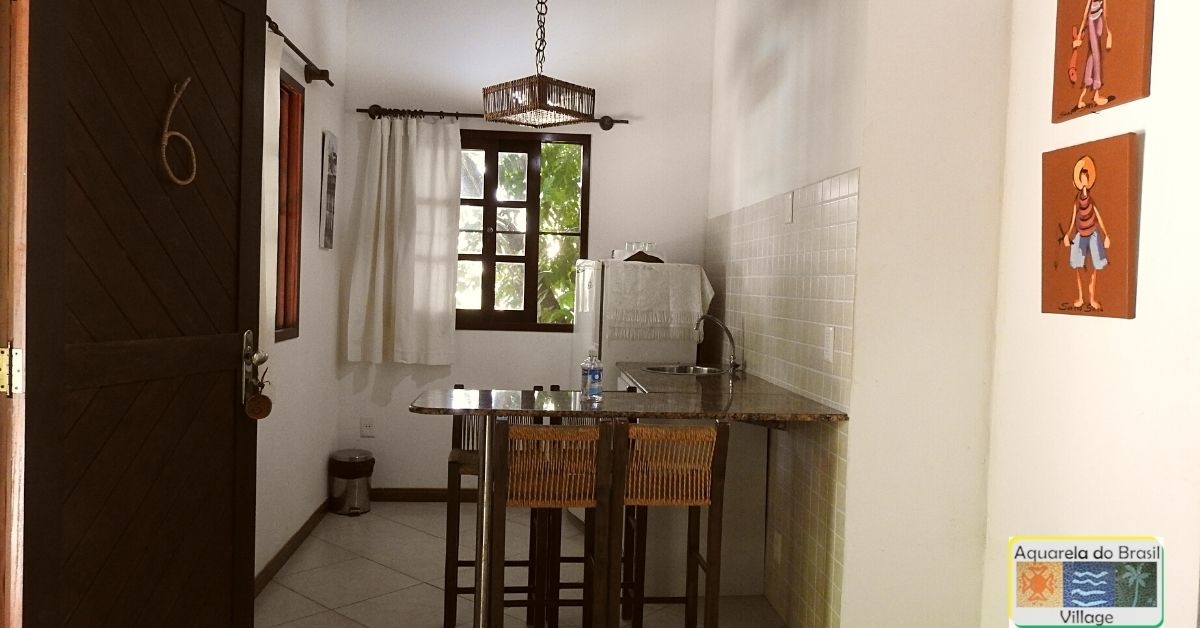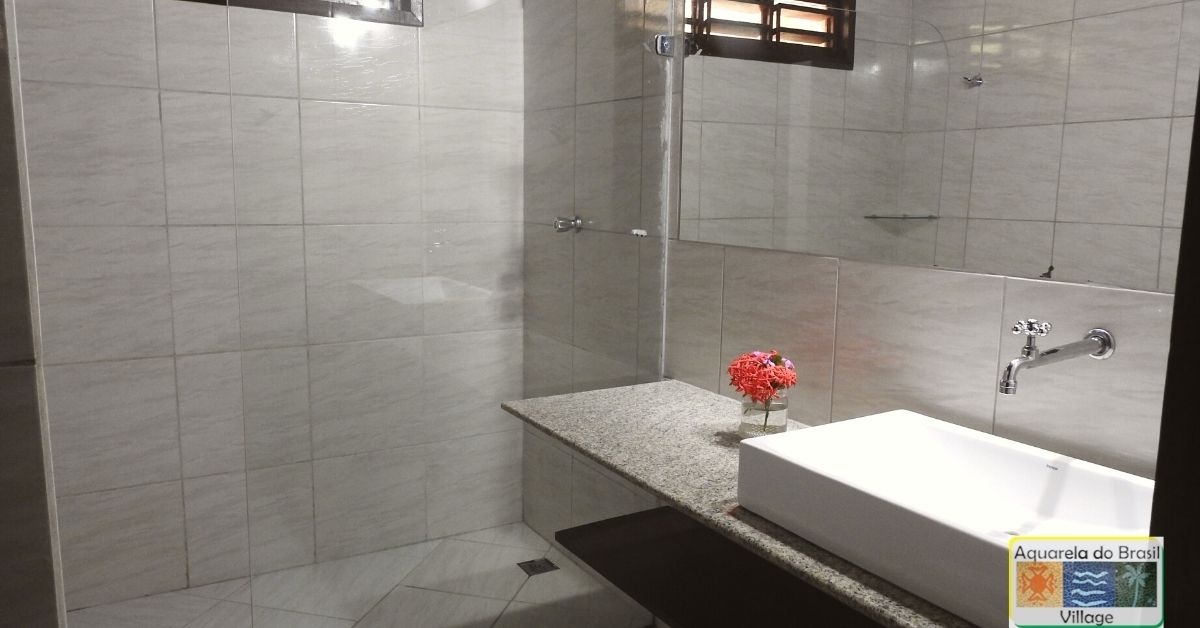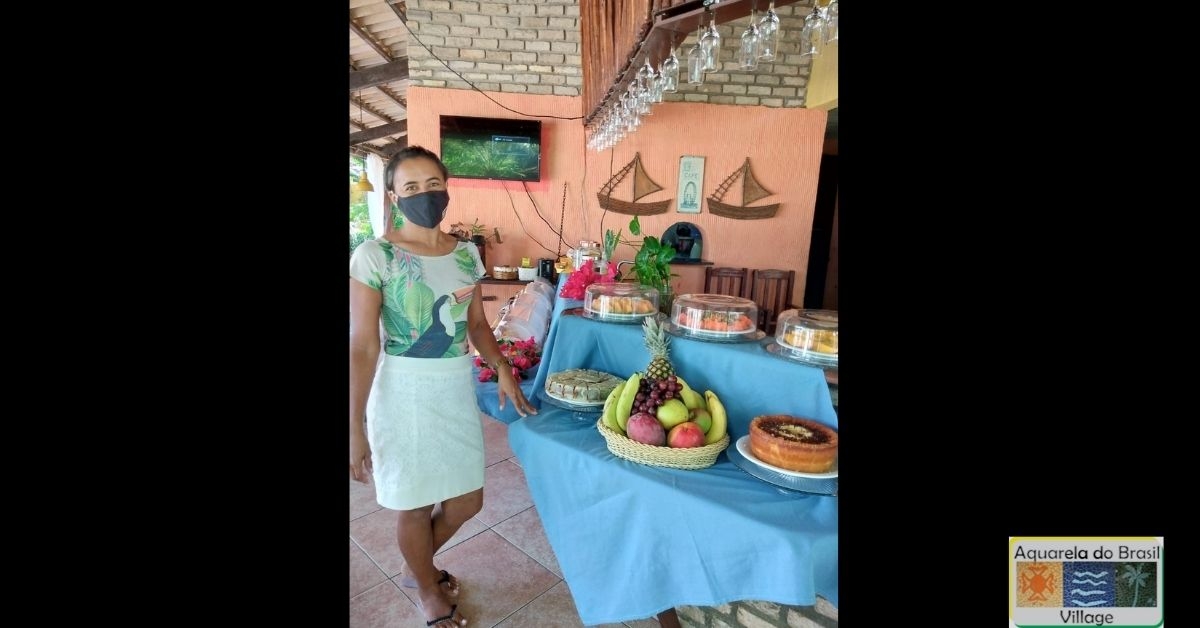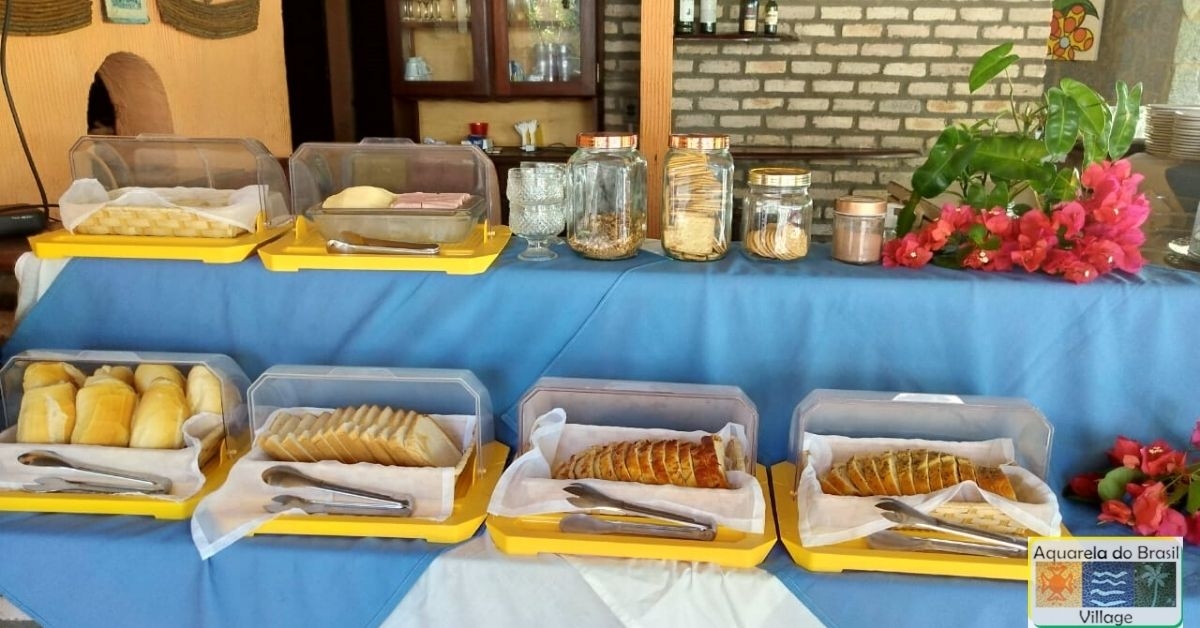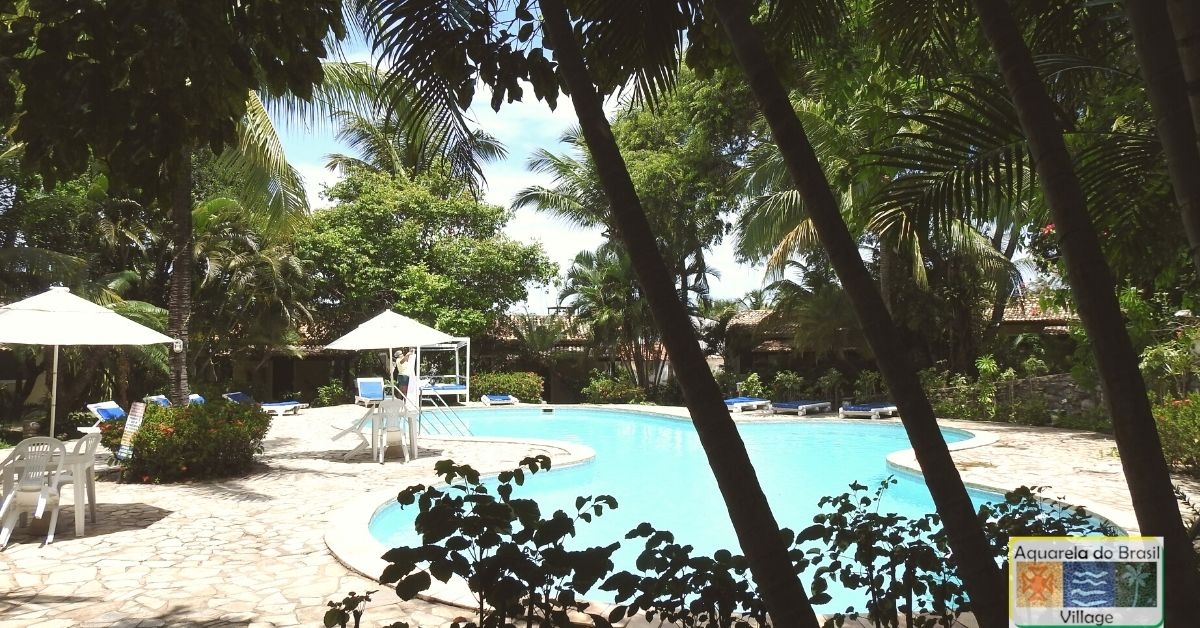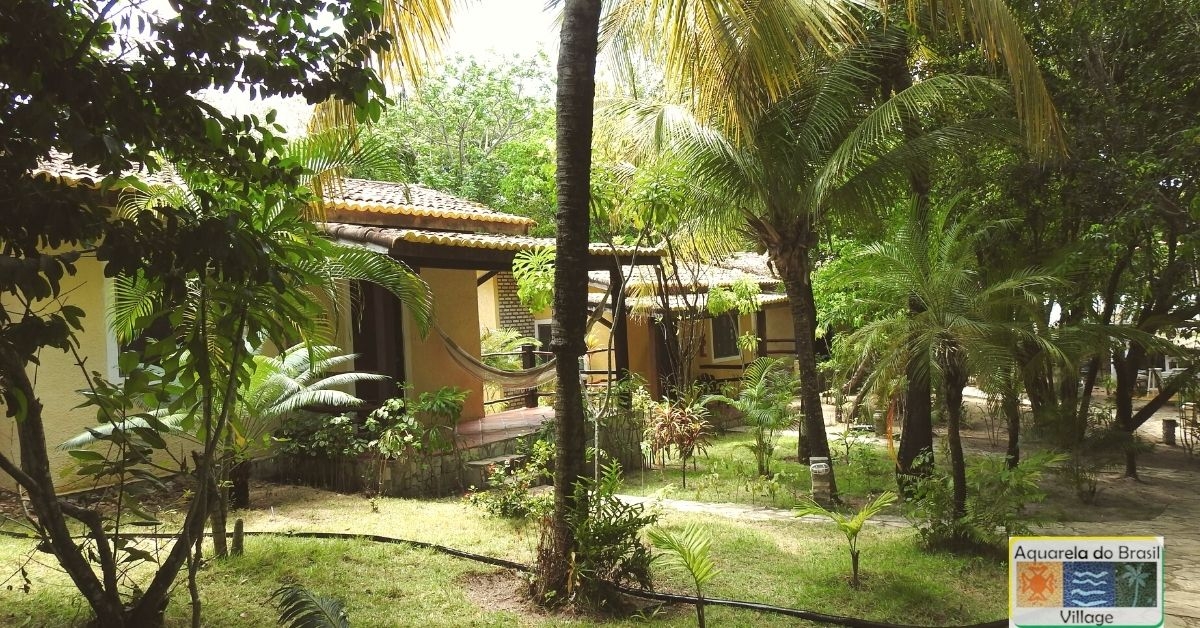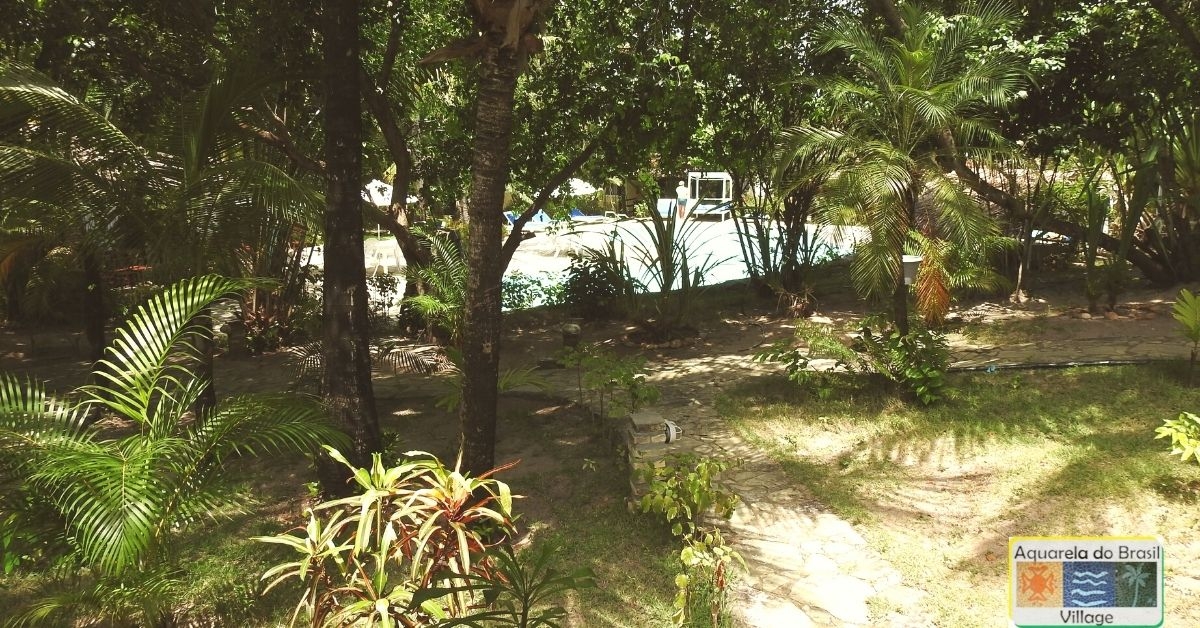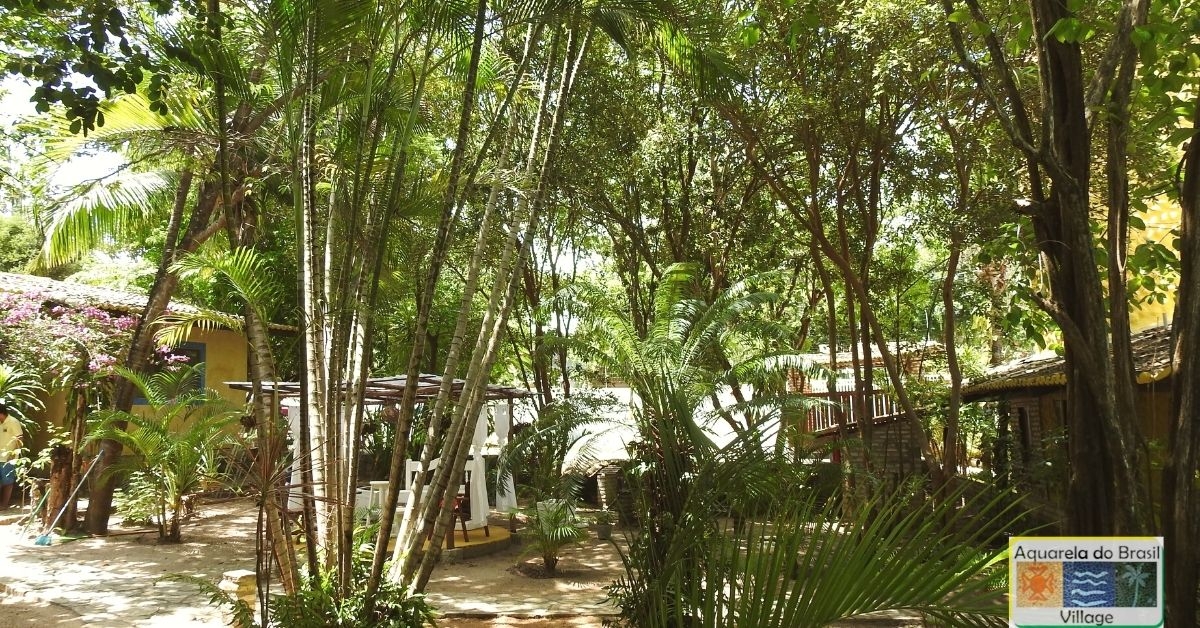 Aquarela do Brasil Village
Village of Chalets overlooking the pool, located in the middle of an exuberant tropical nature in an area of 4,500 meters of native vegetation.
Aquarela do Brasil is located on one of the most beautiful beaches in the Brazilian northeast: Praia da Pipa. This inn covers an area of ​​4,500 m2 with native vegetation called "Mata Atlántica". It has twelve chalets overlooking the pool, in the middle of an exuberant tropical nature. A chalet with three double beds and two shared bathrooms for six people, a chalet with two en-suite rooms and King size beds for four people, five rooms for three people with one double and one single bed and five rooms with a double bed for two guests.
At breakfast (from 8 to 10 AM) you can taste tropical fruits and juices, homemade breads and cakes, and tapiocas among other delicacies.
You can enjoy the private parking, the nice swimming pool, Wi Fi and the cordial attention of the inn's staff.
Comfort, privacy and good treatment are the qualities that make Aquarela do Brasil one of the best lodgings in Pipa.
Check in from 2:00 p.m.
Check out at 12 p.m.
Pool from 8 a.m. to 10 p.m.
---
Location
---
Aquarela do Brasil Village en Facebook
Aquarela do Brasil Village en Instagram
Pipa Beach Brazil Hotel
Some special places to stay in Pipa Beach