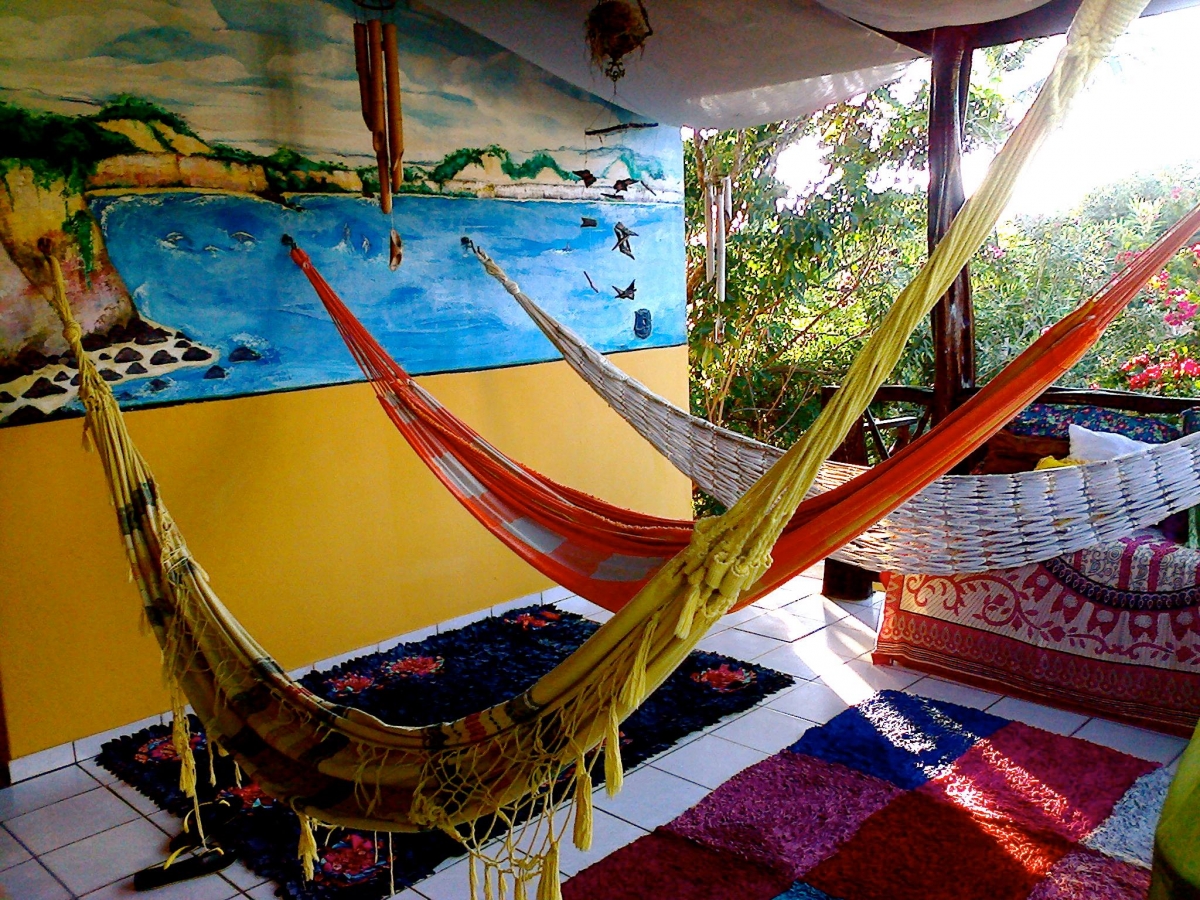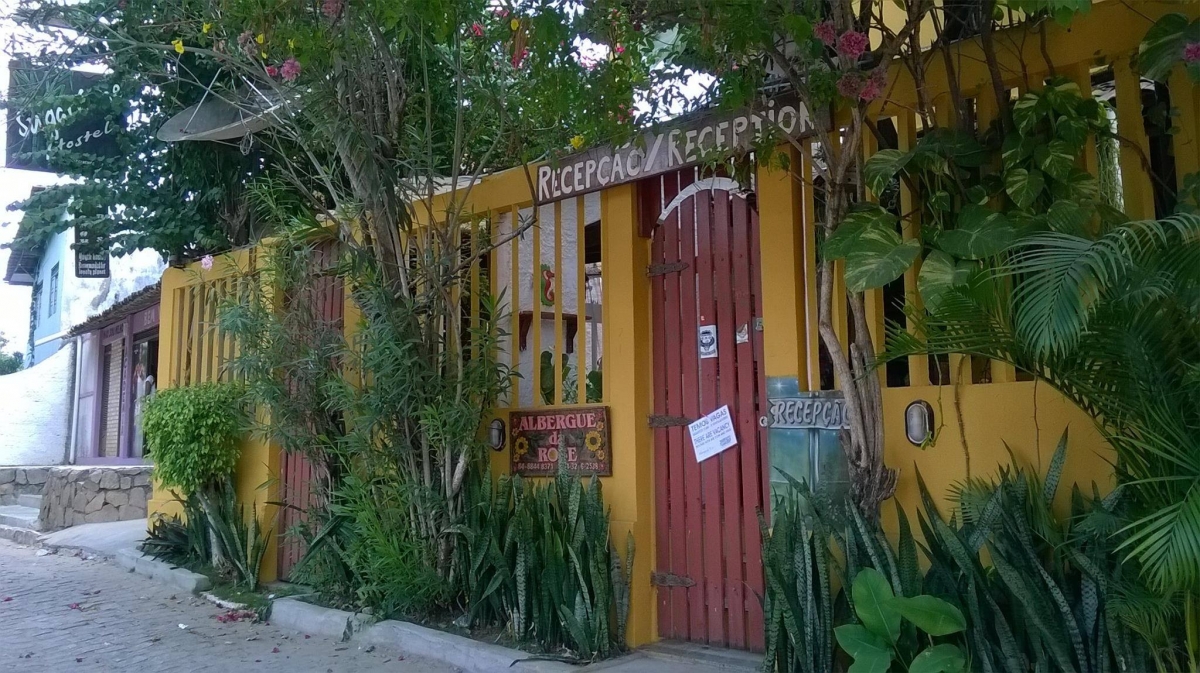 Albergue da Rose
Enjoy close to everything, with joy we welcome all our guests
The Rose Hostel is located 200 meters from the main street and 300 meters from the Praia do Centro between Praia dos Golfinhos and Praia do Amor.
We have been in Pipa / RN for ten years, always with the same joy of welcoming all visitors with their beautiful cultures, providing a cosy environment and good atmosphere so every guest can feel at home. We have a tradition of serving breakfasts, rich in fresh fruits and traditional food.
Our rooms are spacious, with optional air conditioning, TV and ceiling fan. We also offer hot showers, WiFi, equipped communal kitchen, balcony and barbecue area, plus private rooms (one with a private kitchen).
We also offer laundry and transportation services.
Pipa beaches are famous for their natural beauty and are often described in the media as some of the best in the world. The village, with its beautiful architecture, lighting and various artistic and cultural events adds to the uniqueness of the place. The nightlife is also an attraction in itself, with bars and restaurants outshining each other with their exotic cocktails and sensational Brazilian and international cuisine.
The native community is made of fishermen and small traders, and people from various parts of the country and the world who chose to live in this little paradise.
---
Location
---
Albergue da Rose en Facebook
Albergue da Rose en Instagram
Pipa Beach Brazil Hotel
Some special places to stay in Pipa Beach